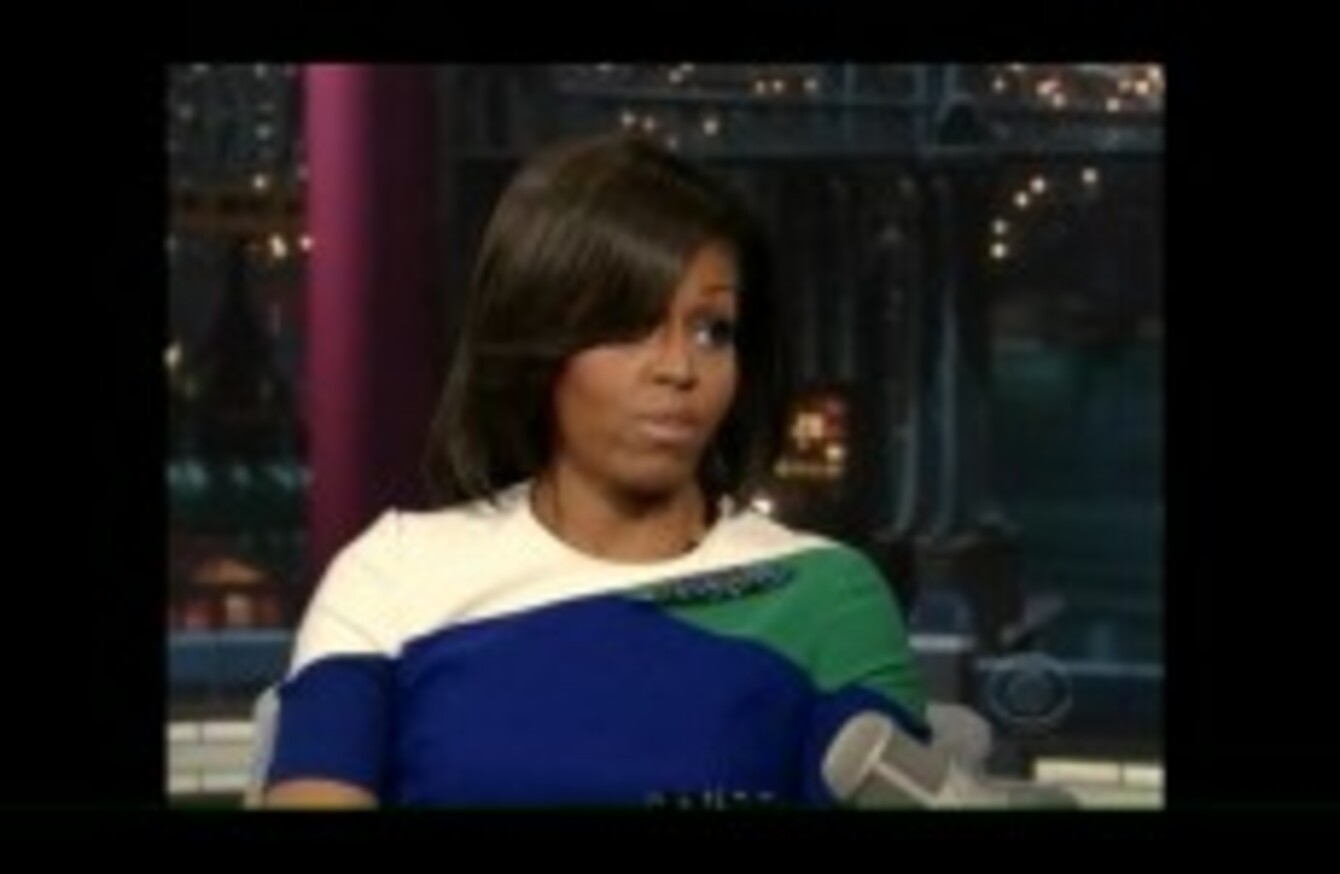 Image: YouTube.com
Image: YouTube.com
THE FIRST LADY of the United States has spoken about the challenges she and her husband face while trying to raise their children normally within the opulent surroundings of the White House.
Speaking on The Late show with David Letterman, Michelle Obama explained that the family's private residence was located on the second and third floors of the famed building – but said she wanted her daughters to feel like they were in the "South Side of Chicago" when they stepped off the elevator into their home.
"For us, it's the values," she said, explaining that she wanted her children to be brought up with "the same values, the same rules, the same sense of responsibility" as they would be exposed to in her hometown.
"Of course the stuff is different – there are butlers walking around! We didn't have that," she said. "So Barack and I really do work hard to figure out – how do you create those values in this other world?"
Michelle said that they try to make sure the kids have chores to do, and that they speak respectfully to their parents and to others.
And if gentle reminders don't work, she employs a fail-safe parenting technique: taking their stuff away.
Uploaded by AssociatedPress