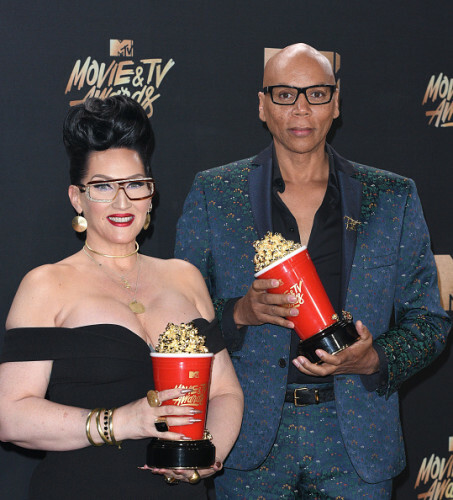 C Flanigan C Flanigan
ON FRIDAY EVENING, RuPaul's Drag Race and Ireland's Got Talent judge Michelle Visage paid a little visit to Dolan's Warehouse in Limerick.
Visage held a talk called 'What's the Tea? A Conversation with Michelle Visage' in Dolan's. At this talk, she discussed a range of topics including identity, violence against trans people, how drag has become mainstream, and her work as an ally and ambassador.
Michelle was really looking forward to this event, which was run by the University of Limerick. Ahead of it, she said:
I am SO excited to be coming to speak at the University of Limerick! As an LGBTQIA+ ally and vocal advocate for gay rights and equality, I can't wait to talk with our future leaders and like-minded individuals about the plights we are facing today, including the Eighth Amendment.
At the talk, Michelle introduced herself as a mother of two biological children, and a mother of thousands of displaced gay children. Visage touched on topics like her upbringing and identity, hate on social media, white supremacy in America and even the Eighth Amendment.
It's my uterus. You can't tell me what the f**k to do with my uterus. Here's the thing: I know that a lot of cisgender men, or gay men, get quiet because they don't have a uterus, and they don't wanna get involved. They're scared to get involved, and they don't want to speak up.
At the end of the day, guys, we need your vote.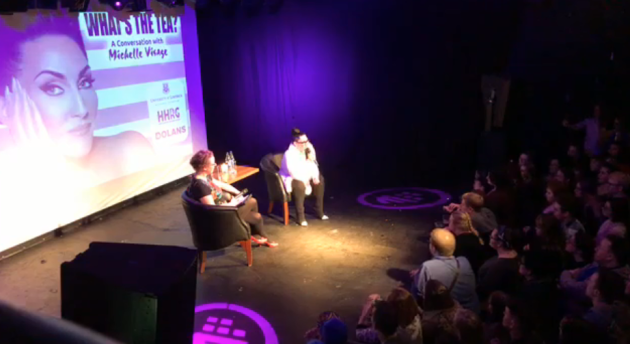 I Love Limerick / Facebook I Love Limerick / Facebook / Facebook
Imagine your child is not going to make it. A woman should not be forced to go through the pain of these things because the government tells them that they have to. I think that you need to control and own your own body and these rights are yours.
Although Michelle spoke about many serious topics, there were still plenty of laughs throughout the night. If you missed the event, you can catch up on the entire thing here.
After the event, she tweeted about what an amazing time she had. It's clear she received a very warm welcome from the people of Limerick.
The reaction to the event on Twitter was also pretty positive.
DailyEdge is on Instagram!