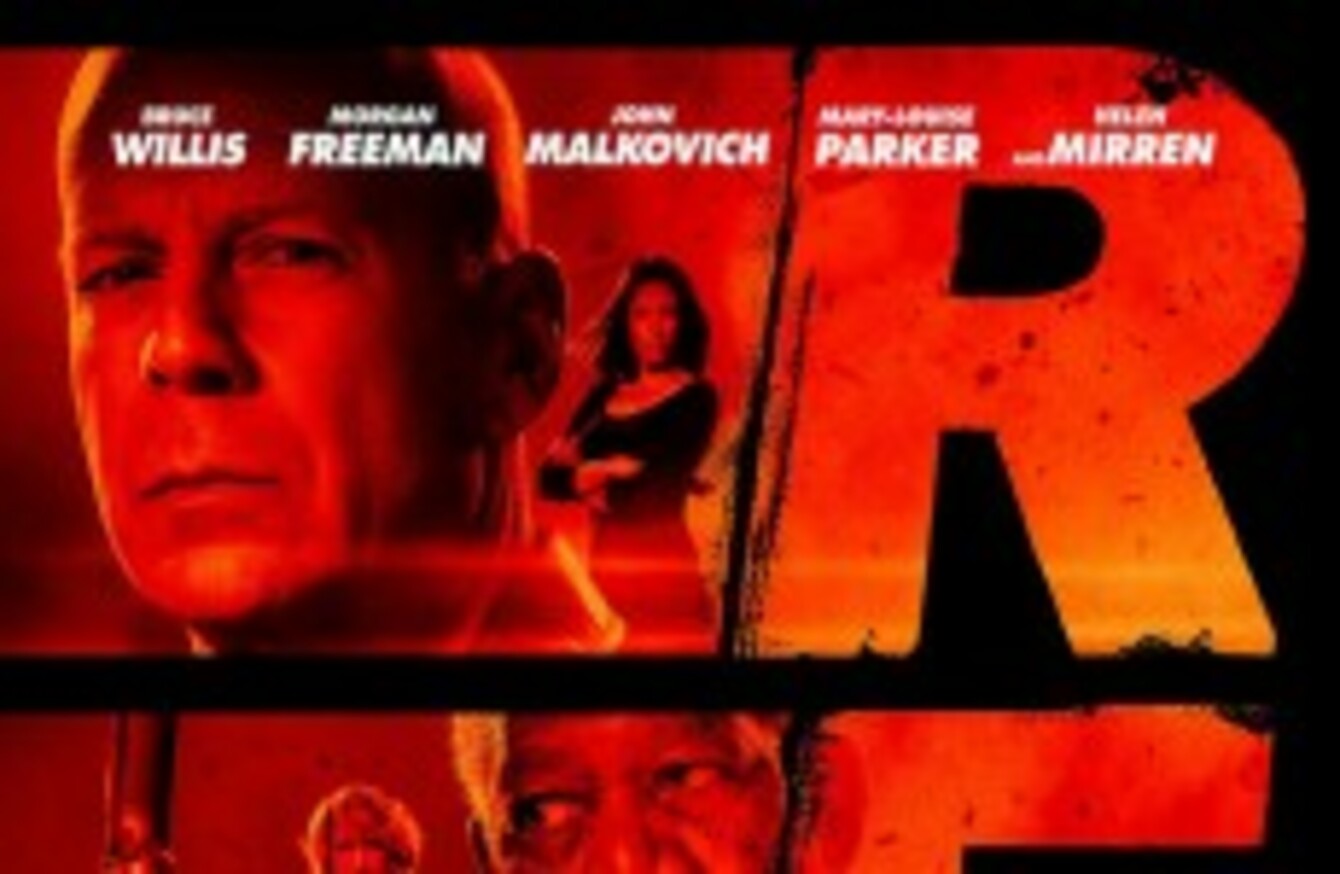 EVERY WEEKDAY lunchtime, DailyEdge.ie rounds up the TV shows that you'll be tweeting about tonight and talking about tomorrow.
Red (RTE One, 9.35pm) 
Midweek Movie y'all! This week's film is 2010′s Red, featuring retired CIA agents reuniting the old gang for some blockbuster blow-ups. In other words, it's Hollywood's attempt to still finagle an older Bruce Willis some starring action roles. That's A-OK and yippikiyay by us, to be honest. Nobody does it better, after all.
The Supervet (Channel 4, 8pm) 
Noel Fitzpatrick, and yes he is Irish with a name like that and yes he was on the Late Late last week, is …THE SUPERVET. What exactly does that entail, you ask? Well, he has a pioneer veterinary surgery where he helps pets with cutting edge technology and treatment. He's experimental, but he helps pets. He's like a pet-related Batman, for God's sake.
Bingo Nights (TV3, 9pm) 
The concluding part of a two-part documentary following bingo players around Ireland. Hats off to TV3 – what with MEGAPORT last week, Ireland By Night last night and tonight's bingo-themed investigation, they're really nailing social docu-series at the moment. Could this be the channel's new niche?
Trending: #OITNB
Its second season isn't out until the 6th of June (less than a month now, Orange Is The New Black fans!) but the prison drama has already been commissioned for a third run.
Actress Laura Prepon, who plays Alex in the show, Instagrammed a whiteboard listing out Series 3 episode titles, confirming that she's "back to the Big House". Here's the Series 2 trailer to whet your appetite:
Source: Netflix/YouTube
Oh, and get ready for your life and social media to be overtaken come June. In usual Netflix series fashion, the entire series run will be released in one big go. Binge ahoy!
Or switch over for…
The People's Debate with Vincent Browne (TV3, 10pm) is certain to take over your Twitter timeline later. 
The Birth of Empire: The East India Company (BBC Two, 9pm) sees Dan Snow finishing up the series with a bit of Eastern promise.
24 Hours in A&E (Channel 4, 9pm) sees Channel 4 bust out another of his famed stomach-testing documentaries. 
Unfaithful (Film Four, 11pm) sees Richard Gere in specs emotes through a psychological thriller about marital infidelity. Oo-er, etc.
Big Star's Little Star (UTV, 8pm) is disappointingly not about the 70s band, but a peek inside celebrity homes via their offspring.