EVERY WEEKDAY MORNING, DailyEdge.ie rounds up the best of the day's celebrity dirt – from the top to the very bottom.
#ACHY BREAKY HEART Miley Cyrus put on what can only be described as a display (and we mean "display" in the Irish mammy sense. It's not a good thing) at the MTV Video Music Awards in New York last night.
She emerged wearing a swimsuit and cat ears, proceeded to dance with creepy teddy bears, stuck her tongue out constantly, motorboated another lady's arse and made repeated motions towards her crotch.
Drake was embarrassed:
Rihanna was all like "think you can steal my crown? THINK AGAIN BITCH!":
Look! Niall Horan from Mullingar sat behind Rihanna!
After Miley's solo performance she took off the swimsuit to reveal a bra and a pair of scunderpants.
Then Robin Thicke of Blurred Lines fame emerged, and proceeded to dance with Cyrus in a most undignified manner, while she rubbed his willy area with a foam finger.
Allow us to point out here that Robin Thick is someone's da, looks preposterous in those trousers, and should have known better. Who sanctioned this? WE WANT ANSWERS!
Frankly, dear reader, we didn't know where to look.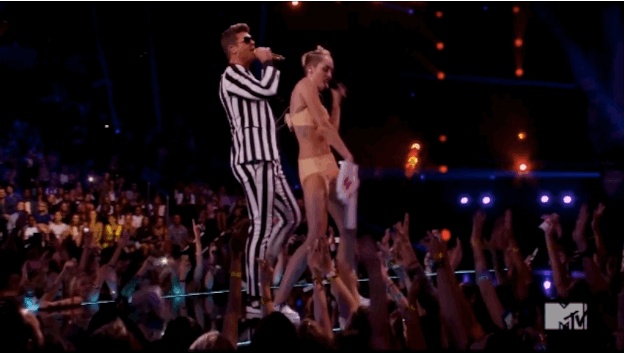 And somewhere Billy Ray Cyrus was sobbing into a Hannah Montana tshirt.
YouTube/MHH Randoms
#IN SYNC Meanwhile Justin Timberlake did his old *N Sync bandmates a solid by reforming with them for a performance of Bye Bye Bye.
They did the dance and everything.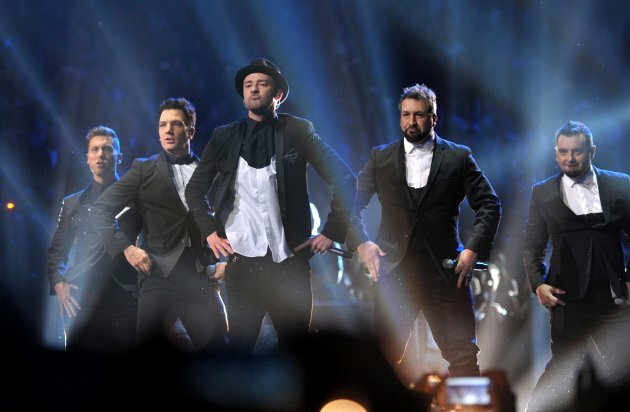 Look at their faces. Individually. Chilling. (Photo by John Shearer/Invision for MTV/AP Images)
YouTube/ULTIMASNOTICASHOY
#WAND ERECTION Taylor Swift was at the VMAs too, uncomfortably close to her ex Harry Styles.
She, like everyone else, was trying not to look directly at Harry's impossibly tight jeans. That boy will NEVER be able to have children.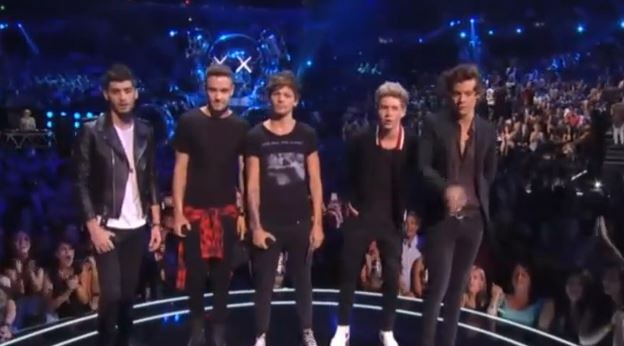 And the rest of the day's celebrity dirt…