THERE ARE THREE types of people in this world; the ones who let their hair air-dry, the ones who head-flip back and forth and blast it with a hairdryer, and the ones who – for some ungodly reason – blow-dry their hair. 
I know – energy!
But there are some perks to putting in the effort when our hair is freshly washed. Chances are we'd say goodbye to all those static hairs that drive us mad about day one gruaige. We'd likely to be able to run our fingers through our hair with ease. And, you know, it looks nice.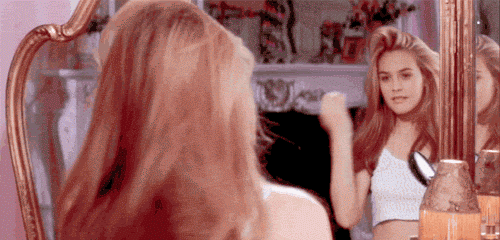 If there were a way I could just sit there and let the hairdryer do all the work, I'd be willing to spend a ridiculous amount of money on it. 
Well, according to one online beauty guru, that way does exist and costs less than €20. 
For those of you who've ever had short hair that you didn't know how to style, and turned to the internet for help, chances are you've come across Milabu.
The YouTuber has garnered over one million subscribers on that platform alone thanks to her impressive short hair creations and now she's introduced us to a so-called 'miracle' product.  
In one of her latest videos, Milabu tested out a hair tent to achieve 'heatless curls' and while I was sceptical initially, the 11-minute video soon changed my mind.  
Source: Milabu/YouTube
The hair tent (or hair bonnet) works by placing the garment over your head and using the drawstrings to secure the cap around the hairline. A long shoot from the nape of the neck is then attached to any regular hair dryer.
Turn it on and enjoy the next episode of whatever you're watching on Netflix and when the credits roll, remove the cap to reveal perfectly blow-dried hair. 
Milabu chose to wrap her hair in Curlformers before using the cap which resulted in perfect ringlets, but there's nothing to stop you from plaiting your hair or tying it up in little buns for something a little less Irish dancing classes circa 1999.
Now, while the process was easy, it was on the other hand time-consuming. Yes, Milabu said the whole process took 45 minutes using the 'no heat' setting on the hairdryer and another 15 minutes on a low-heat setting to achieve her look.
It's worth noting that Milabu did warn that her scalp became very hot and felt like it was peeling when her hairdryer was on a high heat setting, which, you know, is slightly worrying.  
Despite all this, Milabu was impressed with the finished look and so too were the hundreds of others who tried it. 
Of the 652 people who reviewed the Bonnet Hair Hood on Amazon, 69 percent gave it five stars. One crafty reviewer said she likes to use hers in conjunction with a hair mask or treatment. 
When I use it for a mask or moisture treatment, I put a plastic bag over my head and then put the bonnet dryer on a low speed with low heat so it doesn't get too hot..."
With an overall rating of 4.4 stars, I won't say I'm not tempted to try it out for myself.  
DailyEdge is on Instagram!