SANDRA BULLOCK IS second only to Julia Roberts as the queen of the rom-com, and it's been way too long since she's given us one. But we'll always have Miss Congeniality.
1. Sandra Bullock is romantic comedy royalty for a reason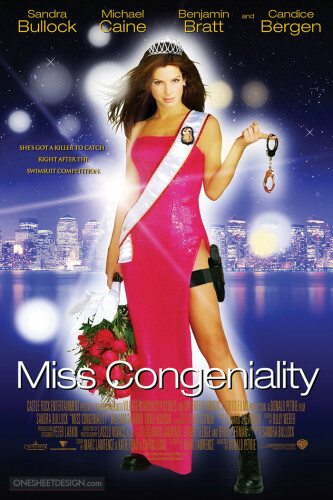 OneSheetDesign OneSheetDesign
She's just so goddamn charming in this!
2. It features Michael Caine in a never-before-seen role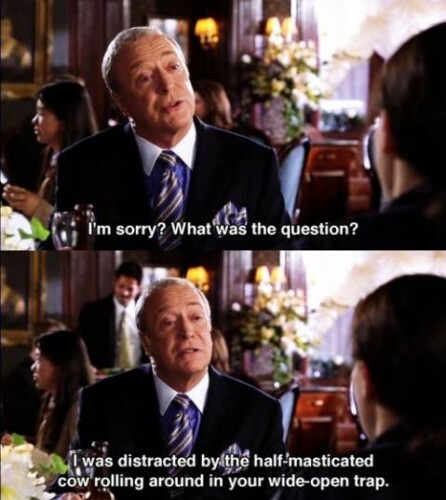 Pinterest Pinterest
We don't know who convinced two-time Oscar winner Michael Caine to accept the role of a hard-nosed pageant coach, but we're so glad they did.
Please watch the scene in which he teaches Gracie to 'glide' and tell us he isn't having the time of his life:
funsizejam23 / YouTube
3. And one of the best makeover montages of all time
YouTube YouTube
Sure, we all have to pretend that beautiful Sandra wasn't under there all that time and would definitely not require an aircraft hangar's worth of people to make her so, but it's still a bit of a triumph when she marches out in her tiny blue slip and says:
I am in a dress, I have gel in my hair, I haven't slept all night, I'm starved AND I'm armed so don't mess with me.
Then promptly falls over.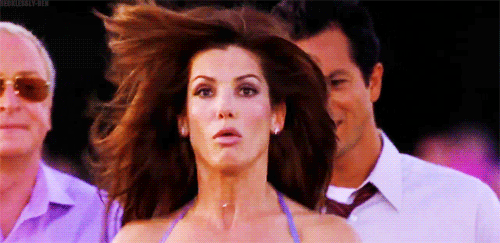 Popsugar Popsugar
4. Candice Bergen is such a good villain
Roundhousekickem / YouTube
It is impossible not to cheer at the "Yeah yeah." "YES." bit. Candice Bergen for all 'icy matriarch' roles, please.
5. The music, though it plays a small role, is kind of unforgettable
Zainin999 / YouTube
"She's beauty and she's grace, she's Miss United States!" has been rattling around in the back of our heads for most of our lives. (Yep, that's William Shatner doing a dance remix of it for the soundtrack.)
And yes, we're counting Gracie's "You think I'm gooooorgeous, you want to kiiiiiiss me" song.
6. It finally settled the argument on what constitutes a perfect date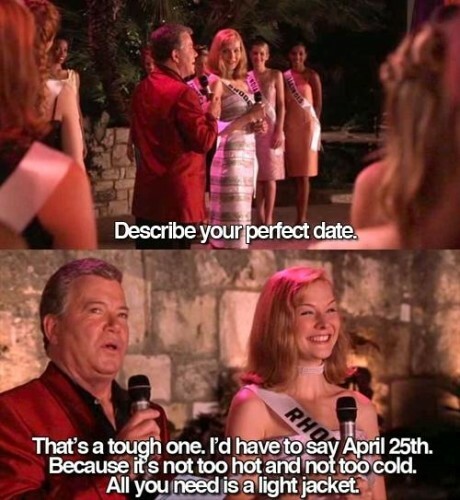 Pinterest Pinterest
Like, she's not wrong.
7. And we even got an essential self-defence lesson thrown in
mikabella22 / YouTube
Thanks to Gracie Lou Freebush, we all know how to SING: Solar plexus, instep, nose, groin!
8. So even though some of the jokes are way outdated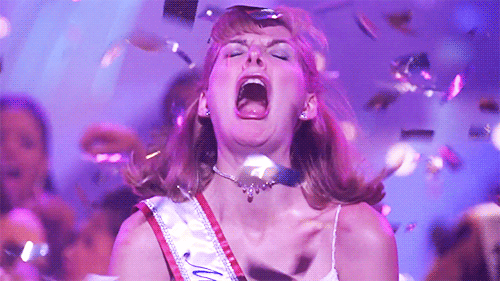 Giphy Giphy
Some of the quips about gender roles and eating disorders are a bit eyeroll-worthy by today's standards.
9. The message is still on point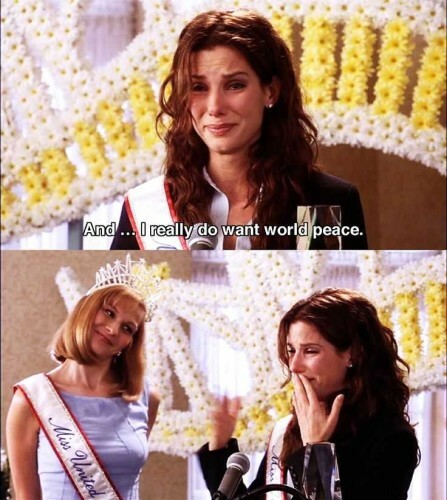 Pinterest Pinterest
People contain multitudes, and you shouldn't judge anyone before you get to know them. Oh, and of course, world peace.
10. Though harsher punishment for parole violators would be great too
ChippyChopper / YouTube
You know what they say: You can take the gal out of the FBI…
DailyEdge is on Instagram!