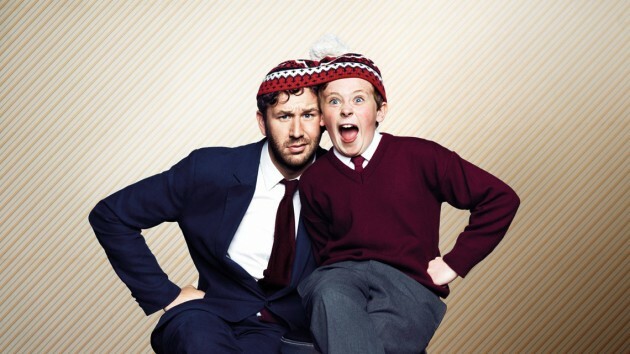 Sky One Sky One
CHRIS O'DOWD's hugely successful Sky series Moone Boy is to be adapted for the US TV audience.
Deadline.com reports that ABC has committed to a 'put pilot', which means that the pilot will almost certainly be aired, otherwise the network will have to pay a substantial amount of money back to the programme's makers.
O'Dowd will write and produce the series but won't be a cast member, unlike the Irish version where he plays an imaginary friend to young Martin Moone.
The original Moone Boy series is set in O'Dowd's home county of Roscommon, and is semi-autobiographical. It's set in early nineties Ireland and is highly referential to the events of and the look of the era, with storylines revolving around the likes of Italia 90 and Mary Robinson's presidential bid.
No details of how the script and cast will be adapted to suit a US remake have been revealed yet.
Moone Boy has already been made available to US audiences via Hulu and PBS, but what did they make of it?
Influential websites and reviewers were largely positive:
The AV Club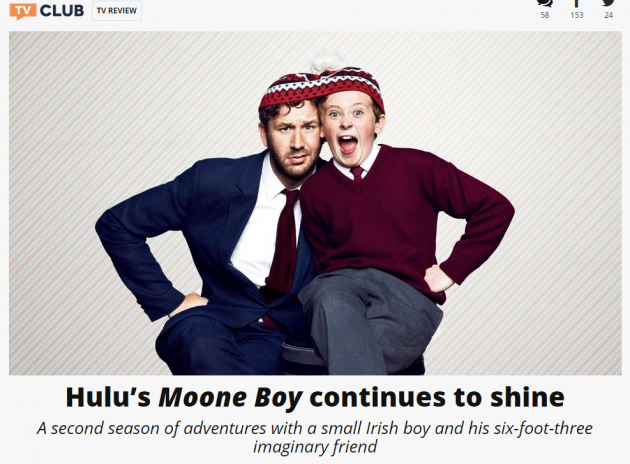 AV Club AV Club
Staging a scene like this so that it comes across as both funny and touching but never pathetic is some trick. Moone Boy manages it again and again.
The Hollywood Reporter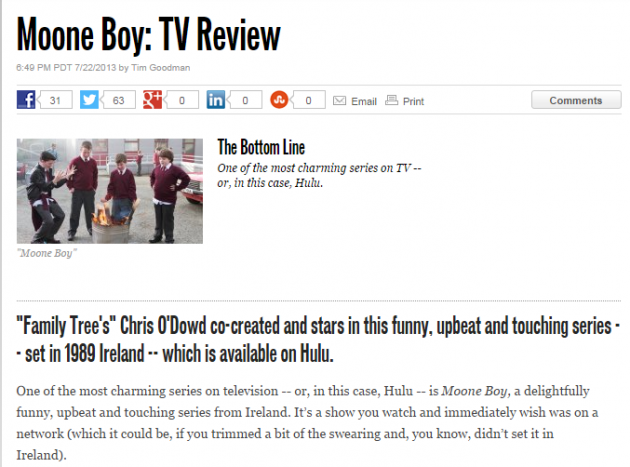 The Hollywood Reporter The Hollywood Reporter
The New York Times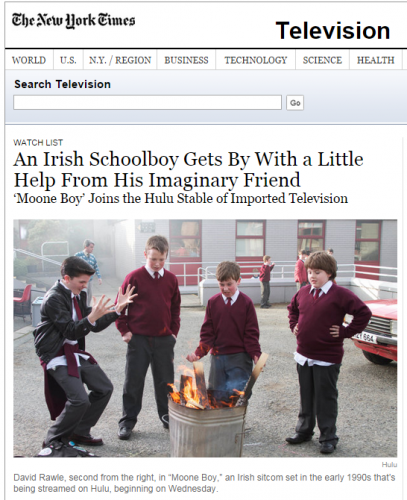 New York Times New York Times
"Moone Boy" is the most charming new television comedy to arrive in America this year.
While tweeters were equally impressed
US remakes of Irish or UK shows haven't traditionally been hugely successful across the Atlantic, with The Office and The Thick Of It (translating to Veep for the US market) being the standout exceptions.
Remakes of The Inbetweeners, The IT Crowd (which O'Dowd starred in), Skins and Spaced were all failures.
Irish to US remakes are rare, although it's repeatedly been reported that a US version of Love/Hate is on the way. Brendan O'Carroll meanwhile has said that he's not interested in remaking Mrs Brown's Boys for the American audience.
The third season of Moone Boy was filmed on location in Roscommon last summer, but no air date has been confirmed. Earlier this year Chris O'Dowd hit back at rumours that there would be no fourth season.