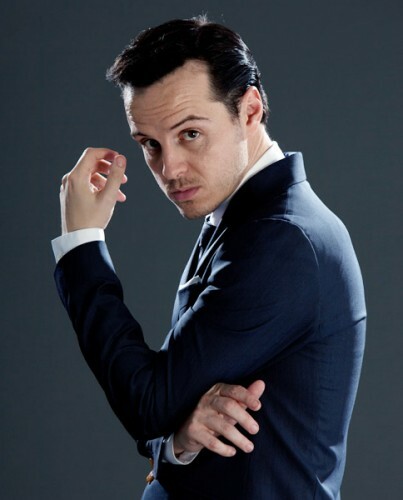 PBS / BBC PBS / BBC / BBC
IRISH ACTOR ANDREW Scott could be lined up to play the new Bond villain, if reports are to be believed.
The Daily Mirror reports that Scott's involvement in Bond 24 has been confirmed, though his role has not. Details of Bond 24 will be announced tomorrow morning at 11am from a special event at Pinewood studios.
The actor plays Moriarty in BBC's Sherlock, which is due to being filming for a Christmas 2015 special in the new year.
Scott is chilling as Moriarty, Sherlock's nemesis.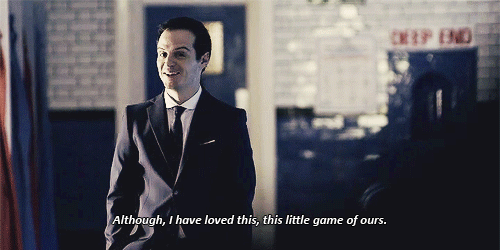 But would he make a good Bond villain?
Most are excited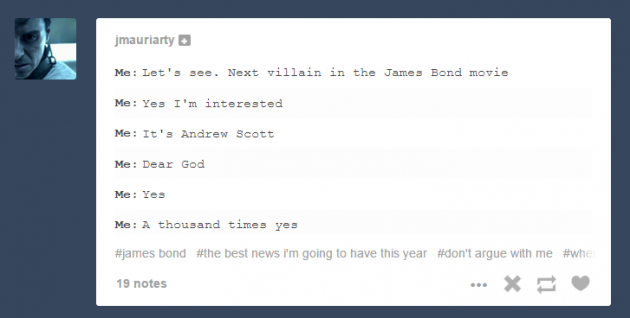 tumblr tumblr

tumblr tumblr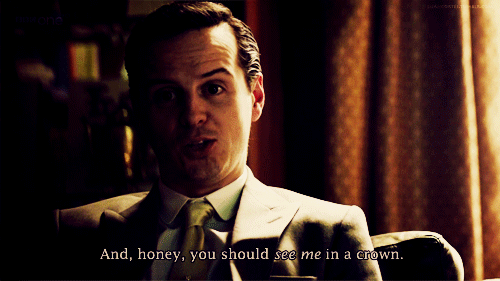 A few are less so

tumblr tumblr
Whatever happens, we always have this…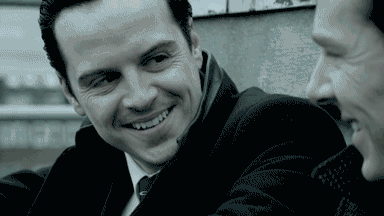 Imgur Imgur