WE'RE AN ISLAND of characters. So it's no surprise that from time to time, the news reflects this.
Here are 12 headlines that could only have been published on this fair island.
1. Well, he's hardly wrong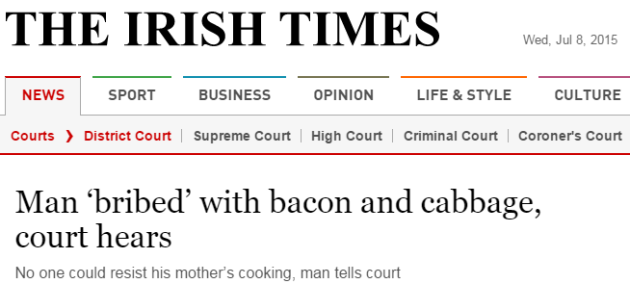 Irish Times Irish Times
2. We're sure many would agree with this guy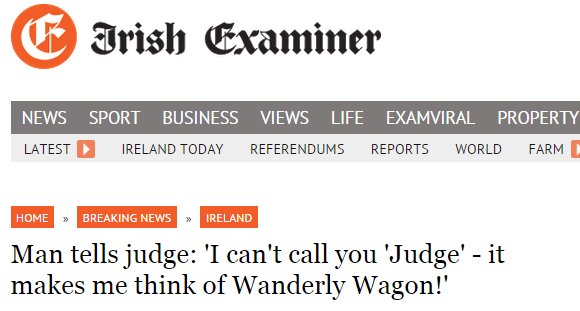 Irish Examiner Irish Examiner
3. Every damn year
4. "WHERE'S HER MAM?"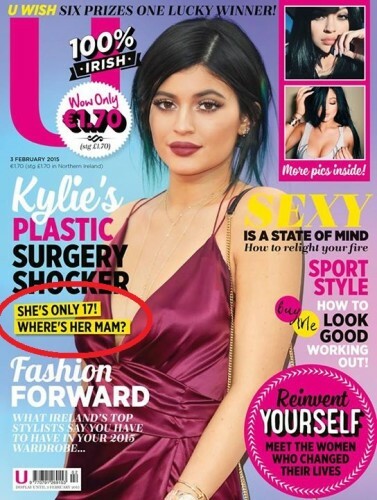 Facebook / U Magazine Facebook / U Magazine / U Magazine
Hats off to the U Magazine sub-editor who came up with that one, TBH.
5. This Leinster Leader headline just wrote itself
6. Who's a sexy barman? Who's a sexy barman?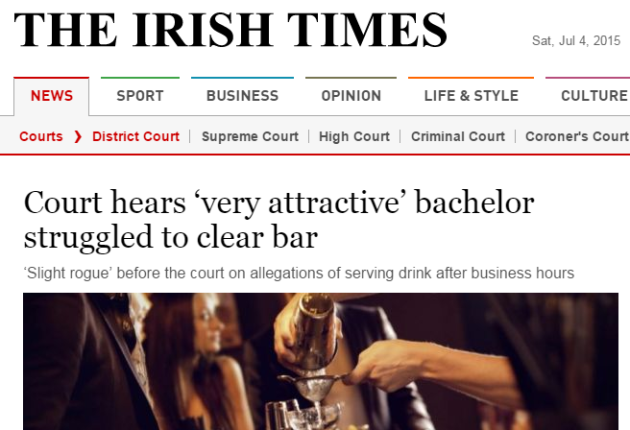 Irish Times Irish Times
This Kerry barman (and "slight rogue" as his solicitor called him) actually used his looks as a defence in court.
7. This Irish Examiner headline embodies the phrase 'careful now'
DailyEdge.ie DailyEdge.ie
8. The Dundalk Democrat has its eye on the issues
dundalkdemocrat.ie dundalkdemocrat.ie
9. Father Paul Stone, is that you?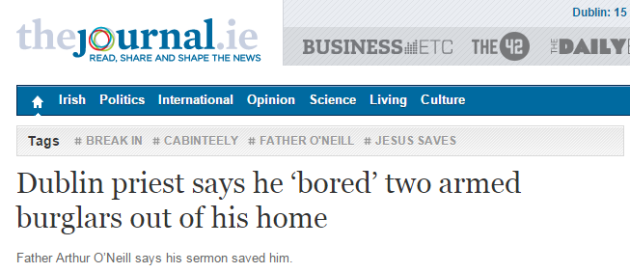 TheJournal.ie TheJournal.ie
10. OK, she's ill, but who's her COUSIN?
(Don't worry, Pauline Cafferkey has fully recovered now.)
11. Ireland's obsession with the weather, summed up.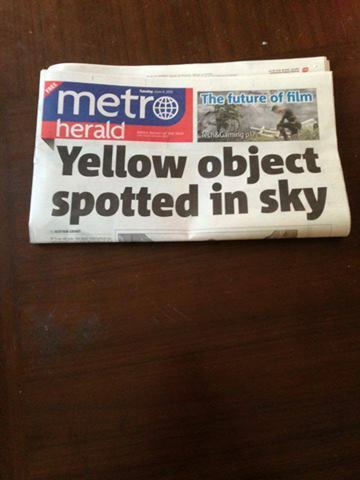 Imgur Imgur
12. And then there's this