TWO DAYS AGO, Redditor Sarah Kelleher (borrowed_a_feeling) posted the following photo of her mother.
She explained that her mother, Janet, was about to undergo chemotherapy for breast cancer and had asked for help with dying her hair before her hair fell out.
And naturally, she settled on a pink mohawk.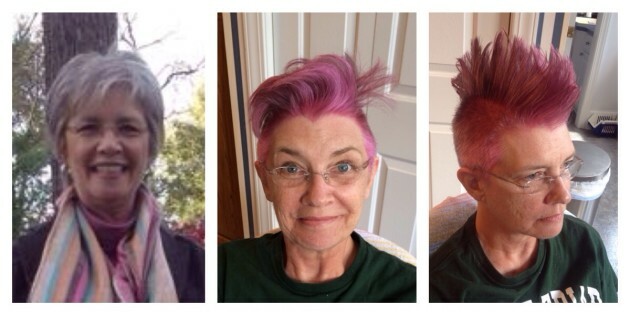 <3
The image has since been viewed over 3.6 million times on Imgur and attracted thousands of comments on Reddit.
Kelleher explained that this was her mother's second bout with cancer and not the first time she has opted for a quirky hairstyle.

Our hero.