THE FINAL DAY of March marks Mother's Day in Ireland, and while so many of us spend a few days prior picking a present and choosing a card, there are just as many of us who are wishing the day away for myriad reasons.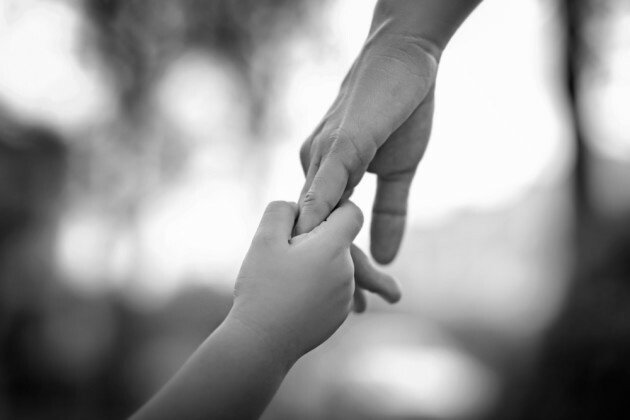 Shutterstock / Tarr Pichet Shutterstock / Tarr Pichet / Tarr Pichet
Whether you're someone grieving their mother, a mother who is grieving their child, or an individual supporting a friend or loved one navigating such a loss, Mother's Day can throw up countless moments of reflection and, indeed, sorrow.
With that in mind, DailyEdge.ie reached out to the Irish Hospice Foundation, who offered words of solace and advice for anyone who's approaching Mother's Day with a heavy heart.
First off, it's important to remember that there is no right or wrong away to navigate a day, which is ostensibly seen as a celebration, but which feels like anything but to you.
"It is a day that can become imbued with a big importance and a lot of emotional resonance," Orla Keegan, Head of Bereavement and Education at the IHF told us. "And yet, the other side of that is that people can often be sideswiped or ambushed by grief on any day of the year."
"Sometimes it's the anticipation of the day that's actually worse than when it comes around," she continued. "Probably the worst part of Mother's Day for most people is when the cards first appear in the shops because they mightn't have thought about it."
Indeed, the moment those cards appear, a thought process around coping mechanisms is often set in motion.
Some people  – what they've found helpful – is to think 'Well she's still my mother and I will always have a mother. I had a mother. I have a mother.'
"It's about connecting with her in a different way on Mother's Day," Orla continued.
Whether this is your first Mother's Day following your mum's passing or you have navigated multiple Mother's Days without her, it's important to remember that there is no textbook way to feel, think or behave on the given day.
The relationship between a mother and a child is unique, and if every relationship is unique, then how the loss plays out is going to be different for different members of a family even. What's been lost is different for each person.
Similarly, your approach to the upcoming day may not be the same as your sibling's approach, or indeed, yourself in a previous year, and that's OK.
In Orla's experience, individuals tend to approach the day in one of two ways; either actively doing things or having a reflective moment.
People are different as to whether they want to do something privately and just think about their mum, whereas other people will say 'Look we're going to have a Mother's Day lunch anyway as a family'.
"Some people might want to visit the grave or get flowers anyway and bring them to the house or light a candle," Orla added. "Or maybe go to a place where you used to go together anyway."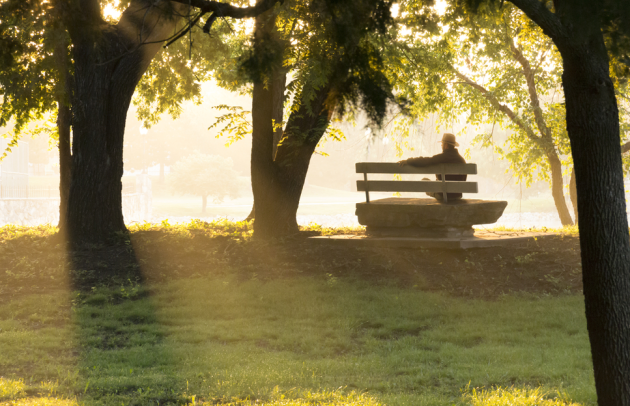 Shutterstock Shutterstock
Navigating the lead-up to Mother's Day can feel almost insurmountable for anyone who has a lost a child – something Orla addressed during our interview.
"A lot of bereaved parents, they really want their status to be acknowledged. So name the child on Mother's Day, and acknowledge them, particularly if there are no other children, or surviving children," she said.
It's also worth remembering that this Sunday will be difficult for anyone struggling with  'invisible losses'.
"People who have been through infertility procedures or can't have children; they may have been through a whole process of hoping and trying to be a mother and they're accommodating the reality that they'll never be a mother," Orla explained.
It may be a secret, so with the best of intentions, there are people who are carrying that experience with them and maybe only they and their partners know. To me, the big message on these days is to reflect on the different meaning they can have for people.
Supporting a friend or partner navigating a loss at this time is at the forefront of many people's minds this week – an aspect of the occasion which Orla guided us through during our conversation.
"Usually it's the very simple thing of acknowledging it," she explained.
One of the things that bereaved people find hard is that other people stop mentioning the person who has died and that adds to an awful sense of isolation because the bereaved person is very much thinking about or in connection with the person who has died, so for other people to almost wash them out of existence is very tough.
"If you're a partner or friend, just acknowledge it. Ask rather than assume, and say 'Is it difficult?'" she continued.
The other point is that people are probably much more attuned in the first Mother's Day, but people will live with multiple Mother's Day without their mother. As time goes on, social support falls away and people aren't as quick to acknowledge it.
If this Sunday has been weighing heavily on your mind, remember to take time, be kind to yourself, and approach the day exactly as you choose.
DailyEdge is on Instagram!