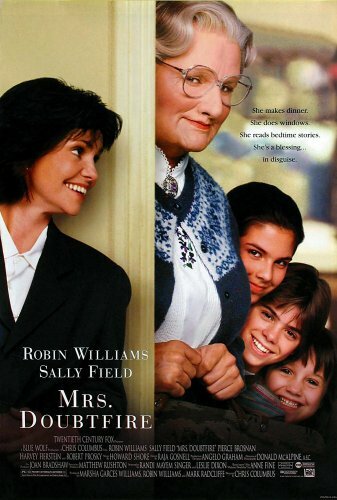 MRS DOUBTFIRE IS a 90s classic if there ever was one, and it's on your tellyboxes this weekend.  It's perfect long-weekend fare, and got us thinking about the cast and what they're up to these days.
We know all about Robin Williams and Sally Field, but what about the rest of them?  Where are they now?
We did some digging, and here's what we found out.
Lisa Jakub aka Lydia Hilliard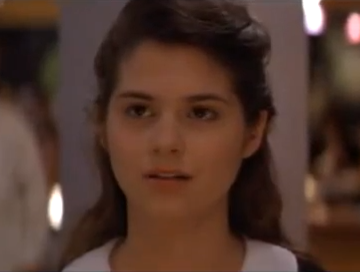 YouTube/nickcrocco
Lisa Jakub played Lydia Hilliard, the eldest of the kids.  After Mrs. Doubtfire she did lots of bits and pieces for television, before completely falling off the radar in 2001.  Word on the street is that she graduated from California Academy of Math and Science and got married in Italy in 2005.  She did seem pretty smart.
Matthew Lawrence aka Chris Hilliard
YouTube/nickcrocco
Matthew Lawrence featured in the sitcom Boy Meets World for a few years after finishing Mrs. Doubtfire.  He's still acting, most recently having appeared in the horror film Of Silence, but also studied biology at USC in California.  He has appeared in his older brother Joey's tv show Joey and Melissa and owns 'an assortment of chameleons' as well as two dogs.
Here he is on a recent episode of CSI.
YouTube/jessnmatt11
Mara Wilson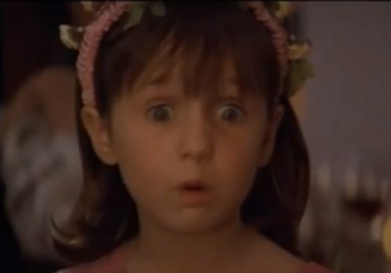 YouTube/nickcrocco
Probably the most successful of the three kids in terms of acting, Mara Wilson starred in films like A Simple Wish, Miracle on 34th Street and of course Matilda, post Mrs. Doubtfire.  She then studied at NYU, and has a blog in which she wrote about the fact that she was done with film acting.  "Anything I can do, Anna Kendrick or Ellen Page or Jennifer Lawrence can do better," she wrote.  These days she acts occasionally for fun, and works for this non-profit organisation for at-risk youth.
If you're wondering what she looks like now, you can see her in this video in which she took on a really really really annoying YouTube critic last May.  It's strangely disturbing.
YouTube/MrDHWong1989
Should you wish, you can follow her on Twitter here.
Harvey Fierstein aka Uncle Frank
YouTube/powerciccio
Harvey Fierstein played the man responsible for turning Daniel Hilliard ino Euphegenia Doubtfire, and since then he has appeared in films and tv series like The Good Wife, Nurse Jackie and How I Met Your Mother.  The bulk of his work is in theatre, having won Tony awards for both his acting and his writing.  Most recently he wrote the book for the Broadway musical Newsies, and is currently working with Cyndi Lauper on a Broadway version of Kinky Boots, due to open next month.
As you can see from this photo taken at last year's Tony Awards, he's still game for a laugh.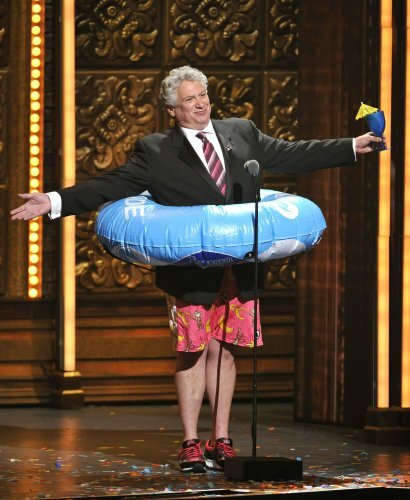 Charles Sykes/AP/Press Association Images
Robert Prosky aka Mr. Lundy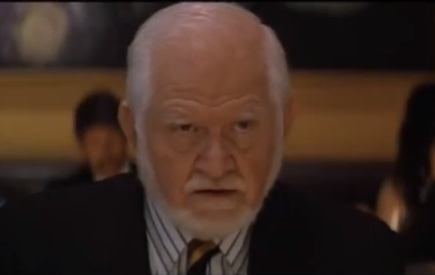 YouTube/nickcrocco
Robert Prosky played the TV station CEO who saw something in Daniel Hilliard and met him for dinner to discuss it, resulting in the unforgettable restaurant scene.  He went on to feature alongside Mara Wilson in Miracle on 34th Street and tv shows like ER and The Practice.  He was also considered for the role of Martin Crane in Frasier, fact fans!  Robert died shortly before his 78th birthday in 2008, from complications following a heart procedure.
So, there you have it.  But before you go, ever wondered what kind of makeup procedure Robin Williams actually had to go through each day to become Mrs. Doubtfire?  Wonder no more!
YouTube/Emrald569