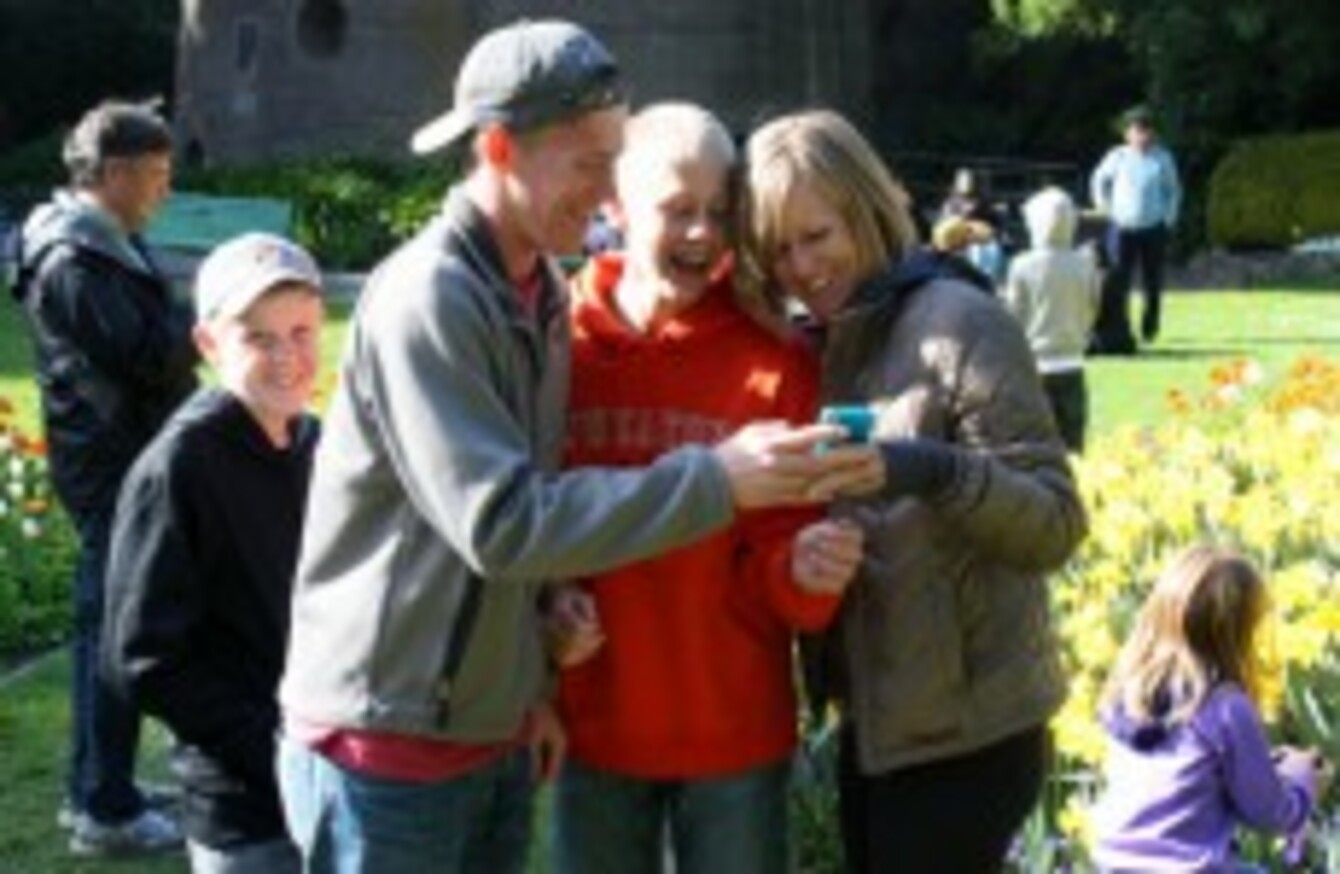 Image: Givenbreath
Image: Givenbreath
SELFIES ARE SICK and wrong, it's common knowledge. But teenagers love all things sick and wrong.
Enter Kimberly Hall to change all of that. The director of women's ministry at All Saints PCA in Austin, Texas, wrote a blog post recently pleading with all reckless, vain, teenage scarlet women attempting to lure her sons into a life of depravity to just cut it out.
The post, titled 'FYI (if you're a teenage girl)' currently has over 630 comments, with most agreeing with her righteous sentiment.
Hall starts off her post, aimed exclusively at women:
Dear girls, I have some information that might interest you. Last night, as we sometimes do, our family sat around the dining-room table and looked through the summer's social media photos.
She continues by giving sarcastic commentary about how 'cute' the stream of girls look in their photos including "skimpy pj's" and their provocative poses.
But she thinks her sons notice other things, as they clearly would.
For one, it appears that you are not wearing a bra. If you are friends with a Hall boy on Facebook or Instagram or Twitter, then you are friends with the whole Hall family.
…and are being judged for flaunting your assets by each and every one of them.
That post doesn't reflect who you are at all! We think you are lovely and interesting, and usually very smart. But, we had to cringe and wonder what you were trying to do? Who are you trying to reach? What are you trying to say?
But the condescension doesn't end there! If you post a sexy selfie, you can't play with their sons online anymore, as they have a "zero tolerance policy" with this sort of carry on.
And now – big bummer – we have to block your posts. I know your family would not be thrilled at the thought of my teenage boys seeing you only in your towel. Did you know that once a male sees you in a state of undress, he can't quickly un-see it?  You don't want our boys to only think of you in this sexual way, do you? I know that sounds so old-school, but we are hoping to raise men with a strong moral compass, and men of integrity don't linger over pictures of scantily clad high-school girls. Will you trust me? There are boys out there waiting and hoping for women of character.
Sexy selfies = no character.
Hilariously, Hall was met with much criticism over the decision to illustrate the post with a photo of her sons posing on a beach flexing their muscles in only swimming shorts–which she soon removed.
This fantastic response 'FYI (If you're a teenage boy)' is everything you'll want to say and more.
Morto, Ma.