TWO JUDGES ON New Zealand's X Factor have been sacked after they ripped into a contestant live on air, saying he was "disgusting".
British singer Natalia Kills accused singer Joe Irvine of 'copying' her husband and fellow judge, Kiwi musician Willy Moon – she insisted that Irvine had dressed just like Moon, "from the hair to the suit".
Let us first note that Willy Moon dresses like just about every man, ever.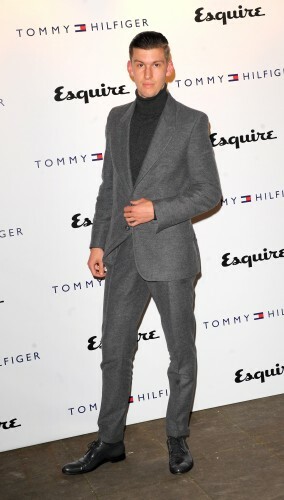 Ian West / PA Wire Ian West / PA Wire / PA Wire
But Kills was insistent:
I am disgusted at how much you have copied my husband, from the hair to the suit. Do you not have any value or respect for originality? You're a laughing stock – it's cheesy, it's disgusting. I personally found it absolutely artistically atrocious. I am embarrassed to be sitting here in your presence, having to even dignify you with an answer of my opinion.
Watch her tirade in full here:
dannewstv / YouTube
Viewers rightly branded Kills and Moon as some of the nastiest TV judges ever seen:
And fellow judge Melanie Blatt (formerly of All Saints) wasn't shy about her opinion of Kills after the show.
Kills, however, maintained that she had her fans' support, and used the opportunity to promote her single:
According to Stuff.co.nz, a petition to sack Kills and Moon got over 70,000 signatures in less than a day – and in a statement to New Zealand's TV3, an X Factor exec said the pair were "no longer suitable for the role".
Last night on X Factor both Kills and Moon made comments that were completely unacceptable. While the judges on X Factor are expected to provide critiques of the performances, we will not tolerate such destructive tirades from any of the judges.
At least they still have each other, eh?