YESTERDAY, ON THE first anniversary of Trump's inauguration, thousands of people gathered in cities around the world for the second Women's March.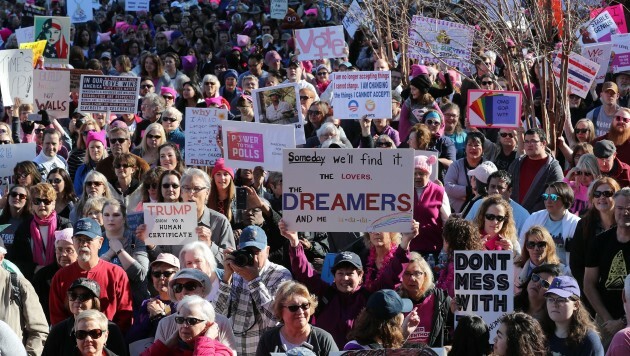 Fort Worth Star-Telegram / TNS/ABACA Fort Worth Star-Telegram / TNS/ABACA / TNS/ABACA
Natalie Portman attended the march in Los Angeles, and gave a speech to the assembled crowd in which she detailed her experiences of 'sexual terrorism' as a teen.
Portman spoke about her first film, The Professional, which came out when she was just 13 years old – in it, she played a girl who befriends a hit man in the hopes of avenging the murders of her parents.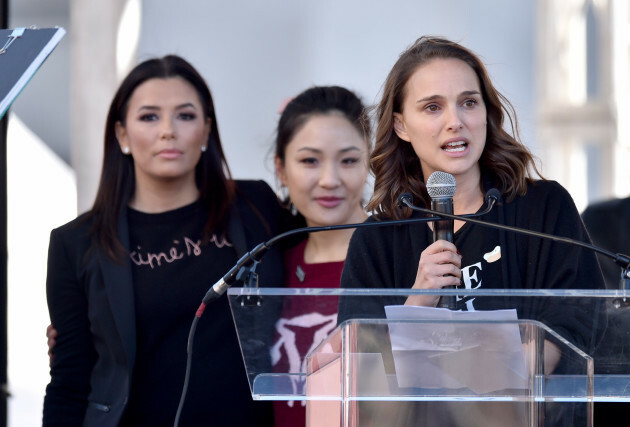 Hahn Lionel / ABACA Hahn Lionel / ABACA / ABACA
She said that she was "excited" for the film to come out, but ended up shocked and disgusted at the response to her role:
I opened my first fan mail to read a rape fantasy that was written about me. A countdown was started on my local radio show to my 18th birthday, euphemistically the date it would be legal to sleep with me. Movie reviewers talked about my budding breasts in their reviews.
I understood very quickly, even as a 13-year-old, that if I were to express myself sexually that I would feel unsafe. And that men would feel entitled to discuss and objectify my body to my great discomfort.
She said she turned down roles even with kissing scenes, and tried to cultivate an image of being "prudish and serious" in an attempt to feel like her "body was safe and [her] voice would be listened to".
"At 13 years old, the message from our culture was clear to me," she said. You can watch her full speech here:
isidro hesse / YouTube
Other celebrities who marched yesterday included Adele, who went with Cameron Diaz and Jennifer Lawrence:
Desperate Housewives co-stars Felicity Huffman and Eva Longoria:
And Mila Kunis with husband Ashton Kutcher.
It's estimated that over 250 different Women's March events took place across the globe, with 200,000 people marching in New York alone.
President Trump acknowledged the protests with this bizarre tweet:
Donald J. Trump / Twitter Donald J. Trump / Twitter / Twitter
DailyEdge is on Instagram!