THE NESPRESSO LOGO has become Ireland's symbol of regaining notions.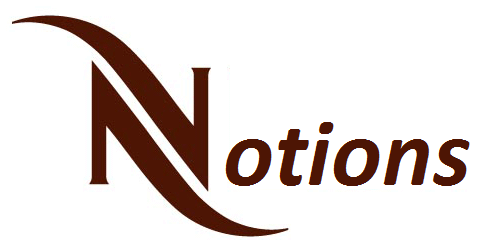 See?
Brown Thomas recently announced that it achieved a turnover of €6 million in 2013, ONE YEAR. According to numbers in the Irish Independent, the Brown Thomas Grafton Street branch takes a delivery of pods on an average of three a week, selling them from three tills manned by 13 staff.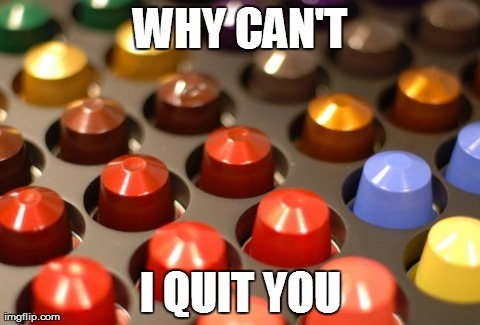 joeshlabotnik joeshlabotnik
The Brown Thomas stores in Dublin and Cork are the only places you can buy the pods, so unfortunately, this involves a steady stream of customers and a constant queue that many a battle soldier has tweeted from.
Spare all your thoughts.
Some have merely heard about it through the grapevine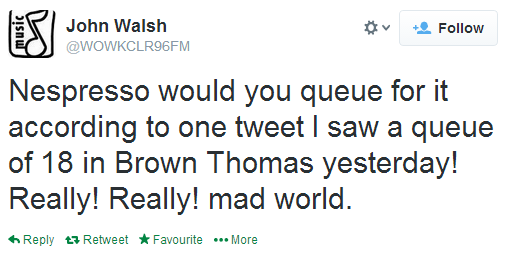 Others just expect it by now

It's inevitable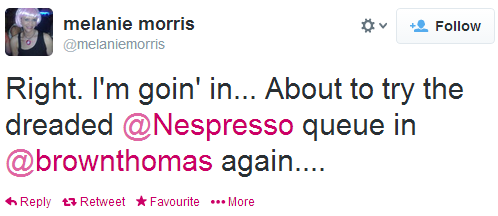 It doesn't make you feel like the salt of the earth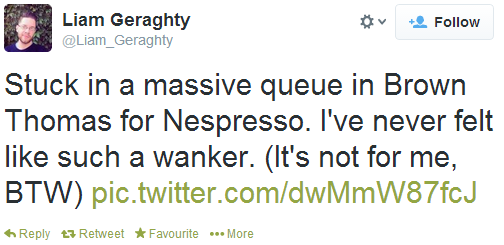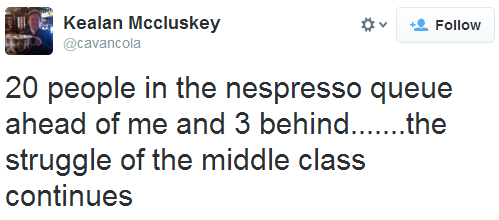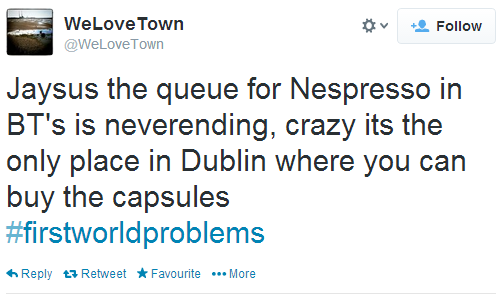 But at least you're not the one that has to deal with the caffeine deprived nespresso owners. For this, let us give thanks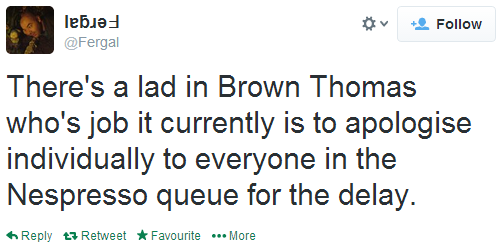 Le notiónes