NETWORK NOEL IS a man of the people (well, he's a football on a stick of the people, but you get our drift).
The Dublin Bus mascot is celebrating World Book Day by diving into John Buchan's classic The 39 Steps, and taking to the Amazon review section to provide his thoughts.
It's fair to say he was disappointed:
I'd love to be able to say it was "A rollercoaster ride of almost unbearable intensity set entirely in the stairwell of a northbound 39 hurtling from Belfield to Ongar". But it isn't.
Noel goes on to say:
Not only does the stairway of the number 39 not even make an appearance, there aren't any buses at all. Even worse, there's a bit about a train.
To be fair Noel has had to turn to the books, since his missus Nuala made him give up his beloved magazines.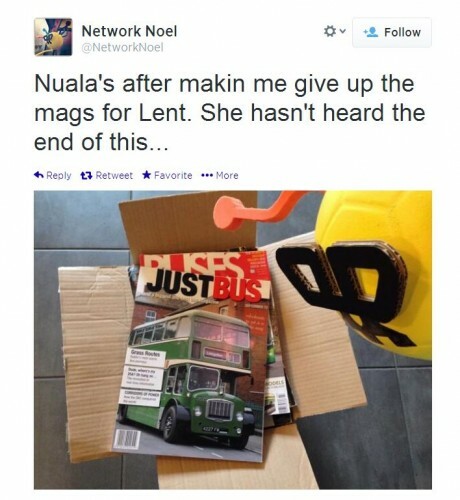 What book should Noel read next? Catch 22 maybe? Twelve Angry Men?