DAVID BOWIE HAS released a surprise new single overnight to celebrate his 66th birthday.
Where Are We Now? is Bowie's new single, while the album The Next Day will be out on 11 March.
The single is accompanied by a video directed by Tony Oursler which, according to a Columbia Records statement "harks back to David's time in Berlin":
He is seen looking in on footage of the auto repair shop beneath the apartment he lived in along with stark images of the city at the time and a lyric constantly raising the question Where Are We Now?
Bowie's website has also been relaunched to coincide with the single and album announcement.
Bowie's son, Moon director Duncan Jones has been tweeting about the new release this morning, saying: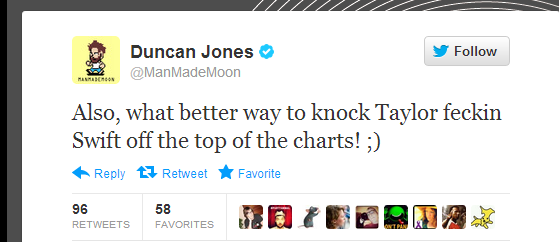 Watch out Taylor Swift!