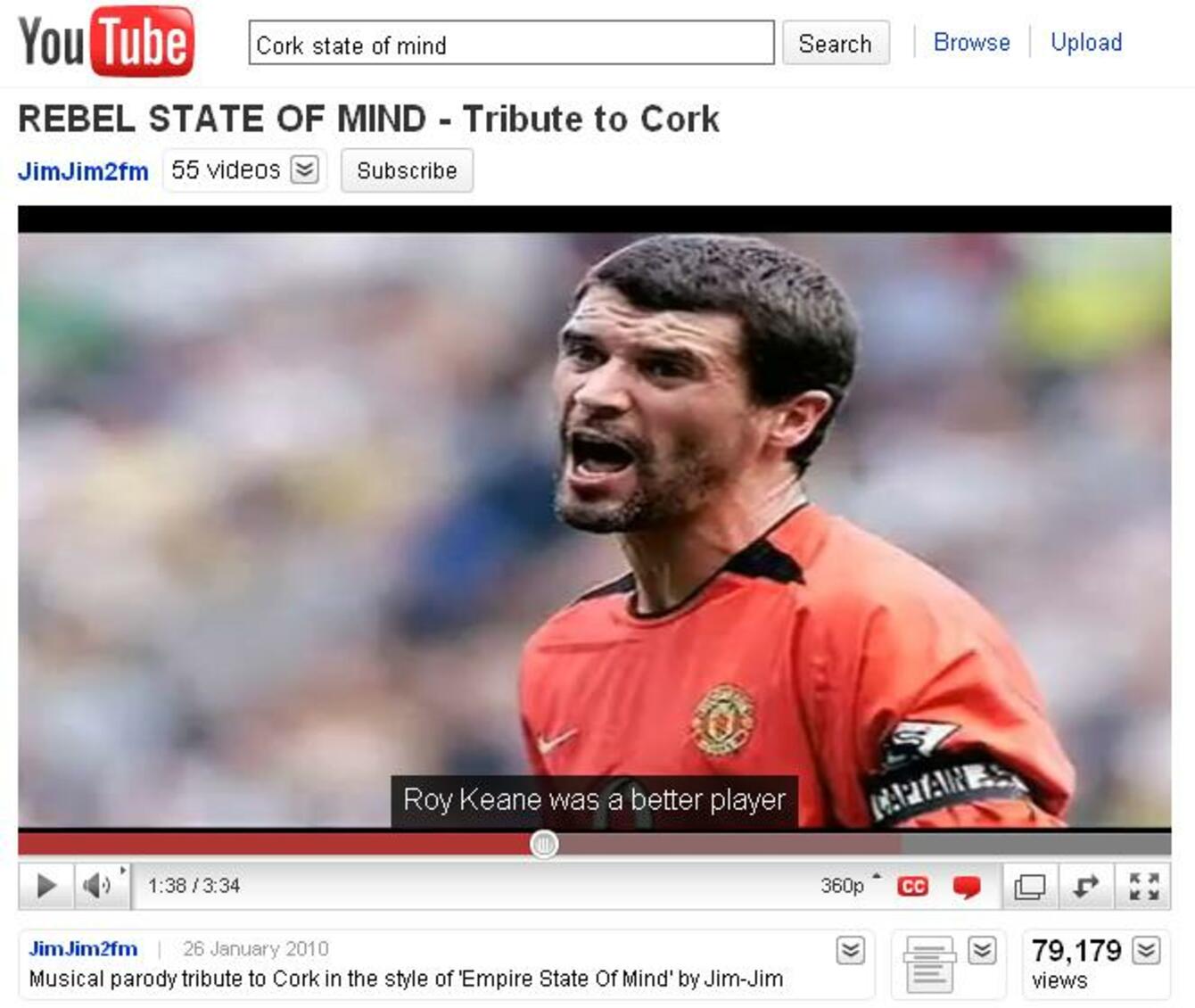 Youtube viral: Rebel State of Mind
Image: Youtube
Youtube viral: Rebel State of Mind
Image: Youtube
YOUTUBE have removed "Newport State of Mind" the parody of the Jay-Z hit featuring Alicia Keys New York State of Mind.
The video which was viewed by over two million people in just two weeks have been taken down after complaints from music publishers EMI. The video, still available in other forms on Youtube,  features a faux Welsh band singing about their home town of Newport, Wales.
Alex Warren and Terema Wainwright, who sang the parody of the Empire State of Mind duet by Jay-Z and Alicia Keys, met Universal Records last month to explore releasing the track as a single. Some proceeds were to be donated to the mental health charity Newport Mind. Talks however broke down and the track has since been removed.
But in Ireland we have our own parody which came to prominence quite some time before the Newport one did. 2FM's Colm and JimJim created the Rebel State of Mind in January and the video with almost 80,000 views is still on Youtube.
Meanwhile Goldie Lookin' Chain have spoofed the spoofers with their video You're Not From Newport