NIALL HORAN IS currently on a rampage to appear on every radio and tv show in America to promote his new solo album, Flicker.
He played some tunes on Jimmy Kimmel Live on Monday night, before stopping in to talk to On Air with Ryan Seacrest.
Of course, he spoke at length about the album. But as usual, his Irish heritage had to come in to play. Ryan spoke about a DNA test he did a while back, claiming he found out he is a third Irish
I get my spit back. Guess what I am? A third Irish.
MY BROTHER. It is with great pride we celebrate your album. As fellow Irishmen, it's like a family member is giving birth today.
Niall played along, piping up with:
Let's go for a pint of Guinness.
Ryan was loving it.
Yes, in Temple Bar!
Niall, you can run, you can hide, but you can't escape the American tourists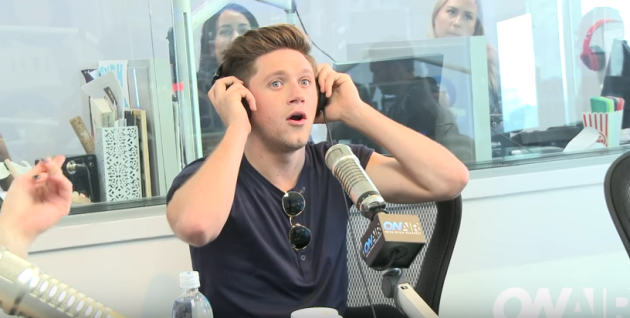 He later played some Irish trad music, before challenging Niall to take the test.
Well, from what I've gathered, I'm one hundred percent Irish.
Stand by that Nialler, last thing we need is American claiming you.
Watch from about eight minutes in for the good stuff:
On Air With Ryan Seacrest / YouTube
DailyEdge is on Instagram!