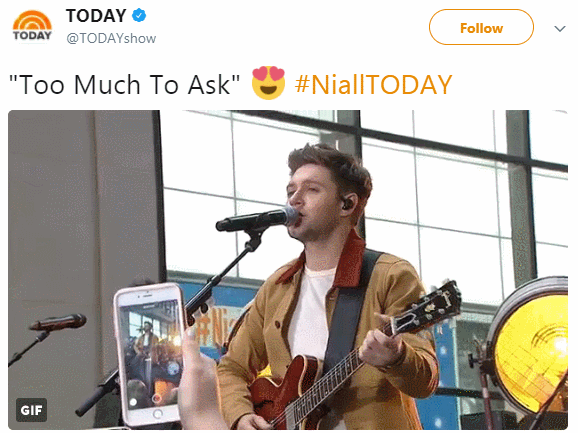 Today Show Today Show
IT HAS BEEN over a year since One Direction announced their split, but fans are clearly as passionate about the boys as always.
They're particularly fond of Niall Horan who released his new album 'Flicker' just under a week ago. Niall took to Twitter to tell his fans that he'd be performing on The Today Show in the U.S., but the fans were miles ahead of him.
They were praying for the opportunity to meet Niall before the show even started.
220 fans retweeted this tweet for 'good luck', hoping it would help them meet Niall.
Some took more realistic measures than praying, including camping out in the cold for hours, just to see Niall.
Some fans listened to Niall's album Flicker for five hours while waiting in line.
If the video won't play, click here.
When Niall eventually did perform on The Today Show, he played three of his new tunes.
Including his single Slow Hands, and two new songs: Flicker and Too Much To Ask.
Niall Horan Stories / YouTube
DailyEdge is on Instagram!