DUBLIN AIRPORT turns 75 years old today.
Here's a baby picture:
Wasn't it cute? Since opening in 1940, Dublin Airport has grown and grown, welcoming 21.7 million passengers in 2014.
It may not always be the most relaxing or happy place for some, but Dublin Airport has given us some lovely moments over the years. Here are 9 of the nicest things to ever happen behind its doors.
The moment a viral star was born
qsxillusionzzz / YouTube
It mightn't have been a particularly nice experience for little Jamie, but we certainly got a lot of joy from it.
The Irish girls who were welcomed home from their travels with pizza
It started as a joke on Facebook, but Domino's Pizza was serious about getting this group of friends some pizza upon their arrival back to Ireland from South America. Sweet.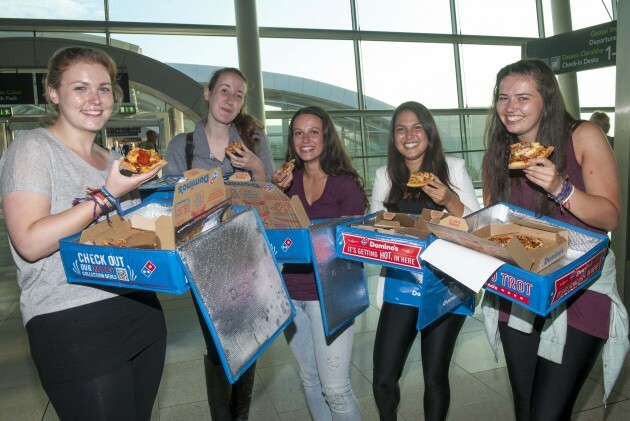 Patrick O'Leary Patrick O'Leary
When travellers were kept up to date on Santa's movements
Here he is having to schlep through baggage control like everybody else:
Instagram / brianoreilly Instagram / brianoreilly / brianoreilly
Danny from The Script giving out 'free goodbyes' to departing passengers
The singer was making a video to promote their single No Good In Goodbyes, and it was pretty damn cute.
The family who surprised their daughter with a lovely homecoming last Christmas
And discovered that she had some surprises of her own to share.
Dublin Airport / YouTube
Amazing homecomings for sports people after big victories
Like Katie Taylor, after her fifth consecutive win at the World Women's Boxing Championships this year: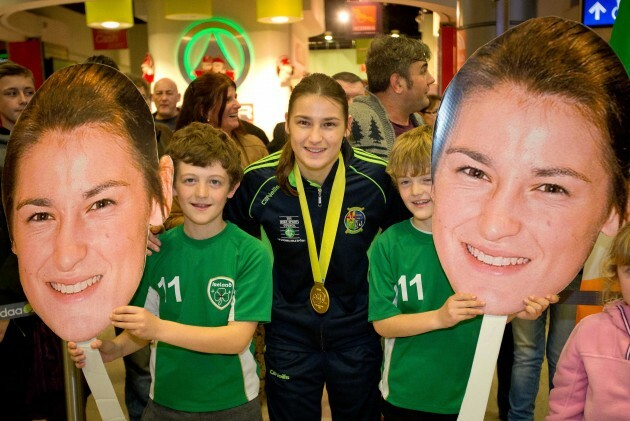 ©INPHO / Morgan Treacy ©INPHO / Morgan Treacy / Morgan Treacy
And the Irish rugby team after winning the 6 Nations in 2014: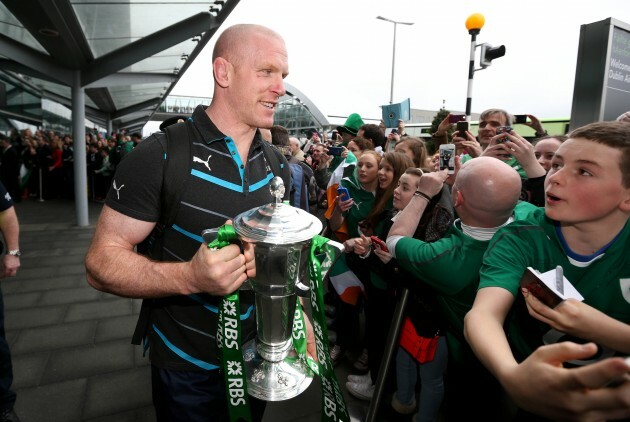 Cathal Noonan / INPHO Cathal Noonan / INPHO / INPHO
This note from a grateful passenger to the airport staff
The guy who proposed to his American girlfriend as soon as she stepped into Arrivals
Tubridy on 2fm Tubridy on 2fm
Ryan Tubridy was there to catch the whole thing for his 2fm radio show.
When the airport strove to correct US tourists coming to Ireland for 'St Patty's Day'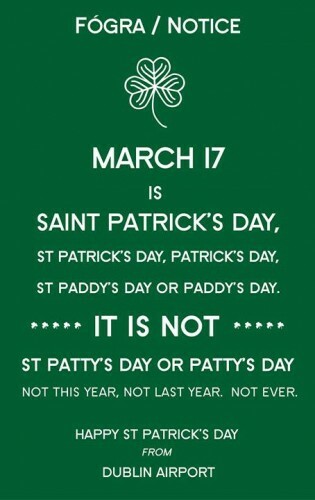 Facebook Facebook
Some of their best work to date, in our opinion.
Happy birthday, Dublin Airport!