DO YOU LOVE Nicholas Cage so much that you could eat his face off? Well, now you can.
Retailer The Lazy Cow is selling graphic cake toppers–the kind you used to get at birthday parties–with Nicholas Cage's face on them.
Imagine serving these up at a child's party–utter horror.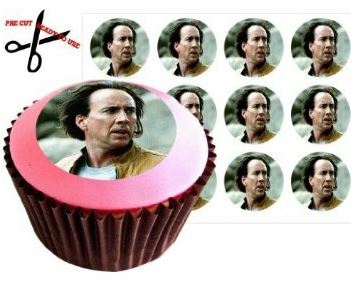 The 1.5inch pre-cut toppers are made from edible rice paper and are perfect for slotting on top of iced buns for the bargain price of £1.69.
The first review seems positive enough.

But fear not, those indifferent to Cage. You can also eat the face off of Ryan Gosling, Phillip Schofield, Benedict Cumberbatch, or Danny Dyer, amongst many many others.
If you're looking for a proper deal, you could always purchase Jesus and Jeremy Kyle alongside Cage. PART-AY!