IN CASE YOU haven't been keeping up to date with the comings and goings of Chrissy Teigen, the Lip Sync Battle presenter is currently in the UK.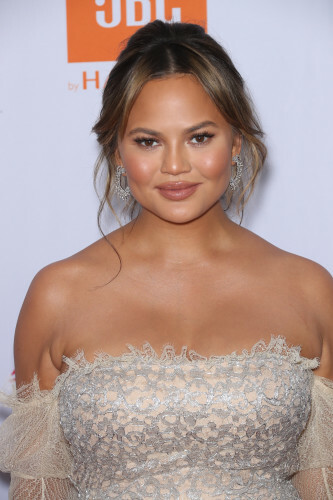 SIPA USA / PA Images SIPA USA / PA Images / PA Images
And as a result of this, she's keen to reacquaint herself with everything Channel 4 has to offer.
You see, back in September, the mother-of-two stumbled across Naked Attraction, and nearly lost the run of herself over the show's rather bizarre approach to blind dating.
And naturally, while she's only thrilled to be back in a position to catch up on the series, she couldn't quite remember its name, so she put a call out on Twitter.
CHANNEL 4 IVE MISSED YOU SO! What's that show where they decide who they like based on genitalia? Is it still on?

— christine teigen (@chrissyteigen) September 4, 2018
While many of her UK followers were only dying to help and provide her with the requested name, Derry Girls star, Nicola Coughlan, had a different tactic in mind.
Case in point.
CHRISSY THE SHOW I'M IN IS ON CHANNEL 4 AND IF YOU WANTED TO WATCH IT AND BE MY BEST FRIEND THAT WOULD BE FINEhttps://t.co/SBrOEZS5Ux

— Nicola Coughlan (@nicolacoughlan) September 4, 2018
And then she widened the net.
Retweeting Chrissy's post, the Galway actress asked for help encouraging her in the direction of Derry Girls, and ultimately into DG's inner circle.
How do we make her watch Derry Girls/ long game be my best friend? https://t.co/6rmf1EcaPH

— Nicola Coughlan (@nicolacoughlan) September 4, 2018
Honestly, we can see this working.
And, by the looks of things, so can Nicola's followers.
Tell her about Father Peter & his lovely soft hair

— Morally Correct (@CorrectMorally) September 4, 2018
Appear on Naked Attraction, but insist on wearing a body length wig.

— 🐳Nick 🇮🇸 HB🌋 (@grootled) September 4, 2018
tweet her and give her all the times for Naked Attraction and then tell her all the deets for Derry Girls! I love her so much, I reckon she'd adore it. x

— Sarah Phelps (@PhelpsieSarah) September 4, 2018
A few of Nicola's followers decided to cut out the middle man entirely, and went directly to the source.
Fingers crossed it works.
@chrissyteigen you need to watch Derry Girls and post on IG your reaction please 😂😂😂

— Colette McConville (@colettem1983) September 5, 2018
@chrissyteigen watch Derry Girls! (You WILL need subtitles!)

— DanInPrague #ScrewBrexit (@D0bryDan) September 5, 2018
You need to watch Derry Girls. You wont regret it.

— Sarah Mc Daid (@sarahmcdaid26) September 4, 2018
The next step? Guest appearance. Just sayin'.
DailyEdge is on Instagram!