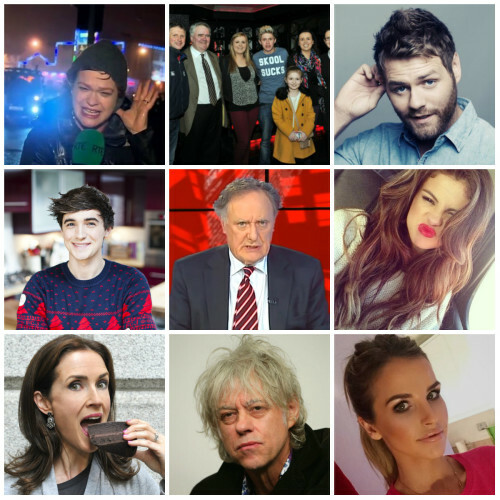 IT'S THE GREATEST telly day of the year, so who better to advise on what SHOULD be on than TV oracle and Twitter legend @NotTheRTEGuide?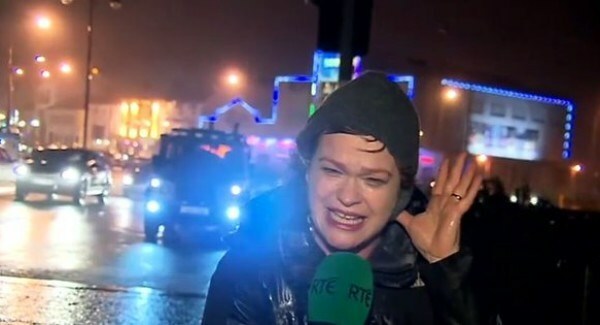 09:00 RTÉ One: Christmas Day Swim At The Forty Foot
Teresa Mannion screams at the Christmas Day swimmers to get out of the sea, but they just won't listen.
10:00 TV3: I Have Opinions About Things That Happened This Year
Martin King, Lucy Kennedy, and some other TV3 people you kind of recognise from the cover of TV Now talk about the most memorable events of 2015 but not any of the sad bits because it's Christmas morning.
11:00 RTÉ One: Christmas Day Mass
The priest tries to drag Catholicism into the 21st century by delivering communion to all the attendees using his new drone.
13:00 RTÉ 2: Is Selena Gomez In Mullingar?
Stephen Byrne and Blathnaid Treacy hang around outside Niall Horan's parents' house in case Selena Gomez happens to show up for dinner.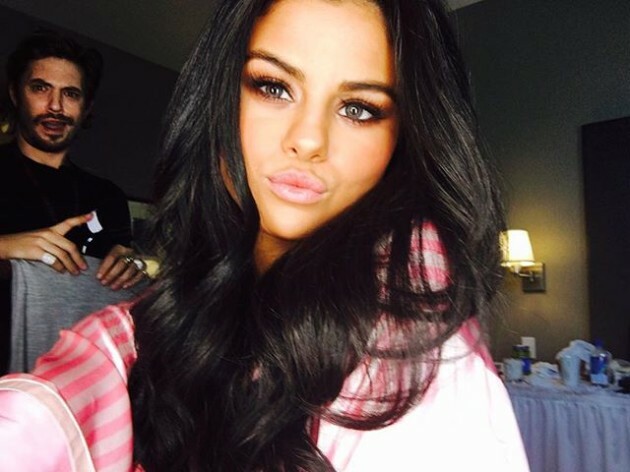 selenagomez selenagomez
14:00 RTÉ One: Have Yourself A Gerry Little Christmas
Gerry Adams, Ted, and all your favourite characters from Gerry's Twitter account perform some of their favourite Christmas tunes written by Catholics.
15:00 RTÉ One: A Special Christmas Message
This year, instead of a Christmas message from President Higgins or Miriam, RTE decided to celebrate Conor McGregor's victory in Las Vegas by letting him do one of the bonus rounds from Street Fighter II in real life. So grab a mince pie, sit back, and enjoy as Conor McGregor punches a car until it explodes.
15:00:14 RTÉ One: The Big Christmas Movie: The Queen Of Ireland
Pantibliss rounds off an amazing year by grabbing herself a prime slot of real estate in the Christmas Day TV schedule, enraging the kind of people that she usually enrages. You know the ones.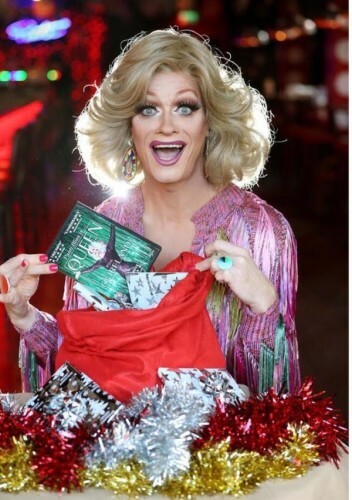 @pantibliss @pantibliss
17:00 RTÉ One: When Donal Met Bob
Donal Skehan sits down for a yuletide chat with Sir Bob Geldof for reasons that are now unclear but must have made sense to someone at some point. Maybe there was a typo in a contract, we don't know. Anyway, they make the best of it and try to find some common ground for an hour.
18:30 TV3: From Krampus To Glampuss
The Xposé gang gives the Anti-Santy a festive makeover.
RTÉ 2 19:00: Vogue Kills A Load Of Turkeys
She was only supposed to pretend to kill one for the cameras but once she got that axe in her hands something changed in her, the light behind her eyes switched off and was replaced with something unearthly. Do not approach Vogue if you see her in the street. She's lost to us.
voguewilliams voguewilliams
21:00 RTÉ 2: Brian McFadden's Festive Cry For Help
A camera crew maintains a watchful, documentarian's distance as Brian McFadden tries and fails to gatecrash all the other Christmas Day programmes.
22:00 RTÉ 2: Maia Dunphy's What Women Want For Christmas
Maia Dunphy talks to real Irish women to see if their partners picked up on the many, MANY hints they dropped in the run up to Christmas or if they just got a selection from the Boots 3 For 2 section.
Maia then visits a sex shop as all female RTÉ 2 presenters are contractually obliged to do in documentaries regardless of topic.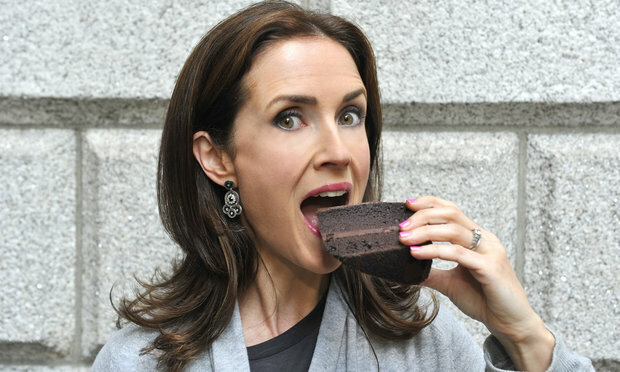 23:00 TV3: Vincent Browne Live From Lapland
"Why am I here? Wouldn't it have made more sense for me to be here yesterday? It's very cold. There's no one here. I turned down Christmas drinks with Glenda Gilson for this," grumbles Vincent in his trademark "Angry, Sexy Granddad Who's SEEN Some Things" style.
Not The RTÉ Guide is Alan Maguire of HeadStuff.org and Ellen Tannam of Her.ie. It has been providing the finest fake television listings to the nation since 2012.