UNLESS YOU ARE very lucky, you probably have neighbours.
Ok, ok, some neighbours are great, but for the most part they are a nightmare.
Even if they're good people, the basic premise of sharing space with people you don't know is difficult.
You have different tastes, different schedules, different lifestyles, so it's unsurprising that at some stage or other, most people will have a run in with a neighbour.  Some of you may even have one tonight if someone decides it's time for an impromptu party/pogo stick session/sing song!
If you do, we hope you take comfort in the fact that you are not alone.  Here are 17 people who have been where you are.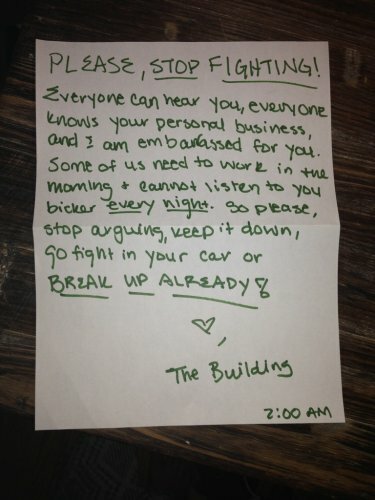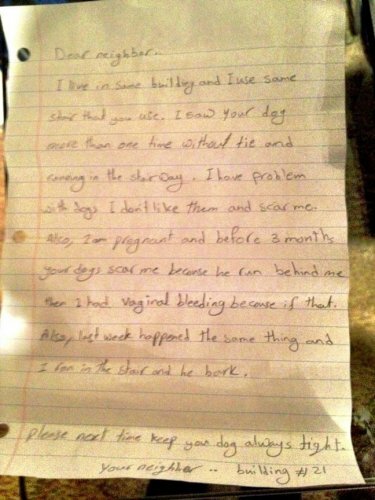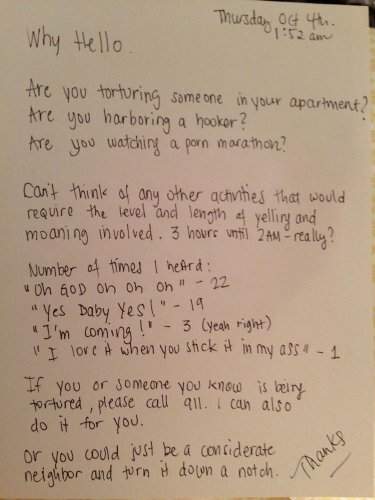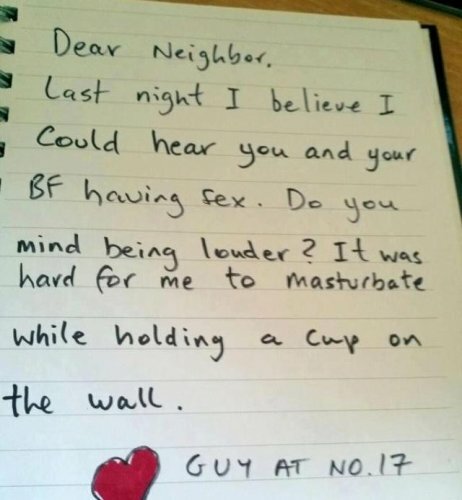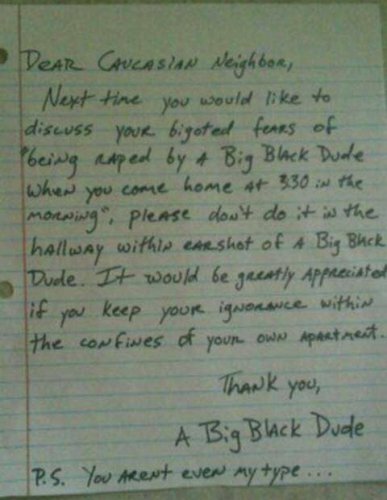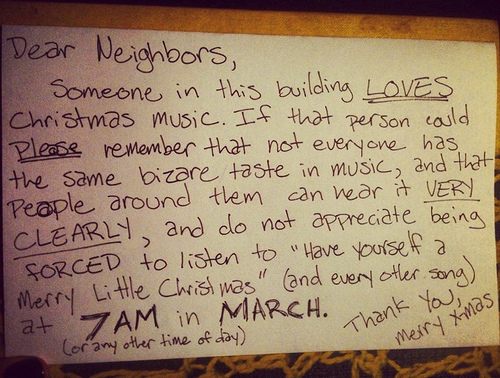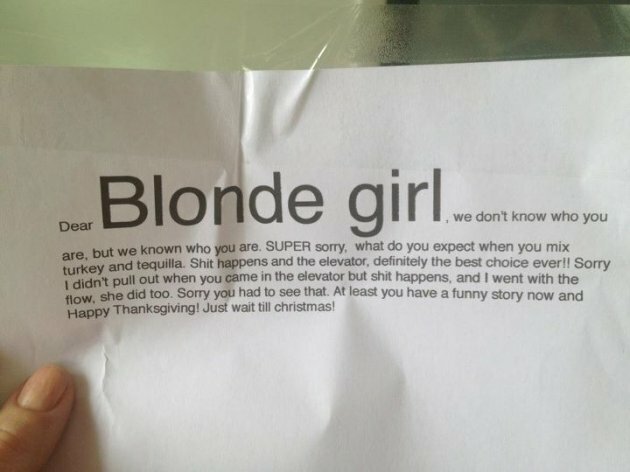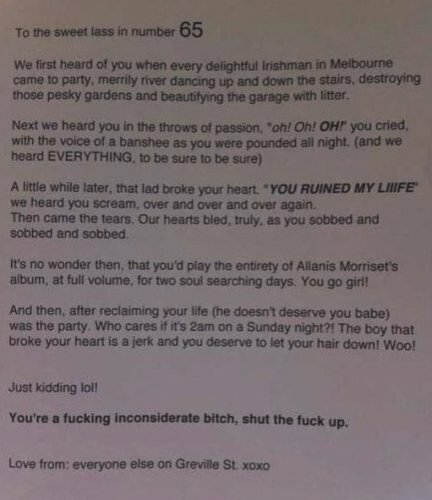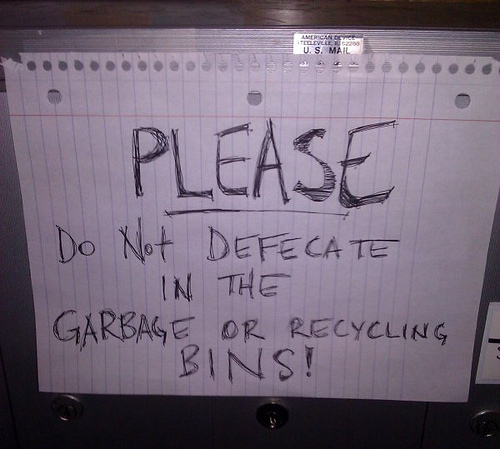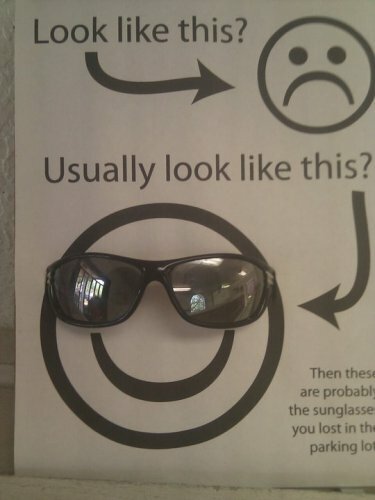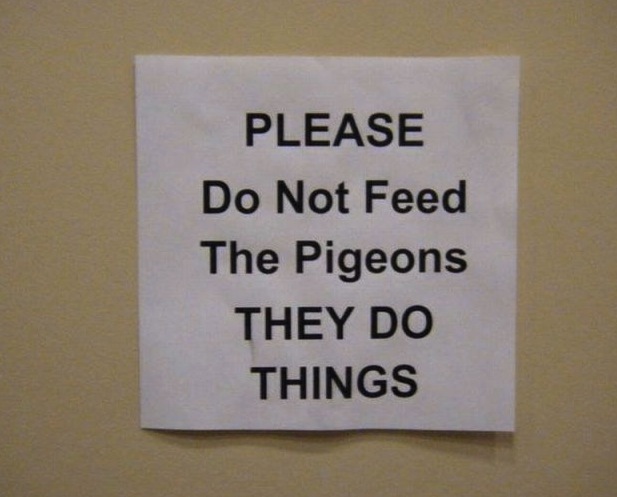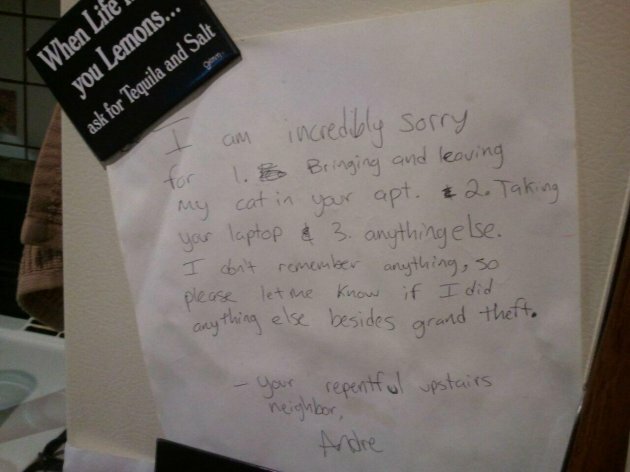 H/T to Happy Place who are the kings of neighbour notes.