1. Pop into MUJI on Chatham Street and have a look at what they've got to offer. 
If you don't trust yourself to write in a journal every single day, then MUJI have plenty of unstructured journals and notebooks that'll suit you a bit better. If you are looking for a journal that's organised by day, week, month etc., they've also got those too and a heap of lovely pens to write in your new diary with too. 
They've also got very cute multipacks of notebooks which are ideal for college, but might also be a nice way of keeping separate diaries for each month if you think you'll have more to say than a single page could contain. 
Price range: €€ (Most of the notebooks in MUJI are under a tenner, but they're not the cheapest notebooks around. That said, the pages are extremely soft and feel worth the price.)
2. Or if you're on an even lower budget, have a look in Tiger.
As you've probably noticed if you've been in Tiger more than once in your life, most of their products are seasonal and change every few weeks or so. They stock diaries and journals that are a little bit cheaper than MUJIs (and obviously more widely available than MUJI's offering because it's almost difficult to walk 5km in any direction in Dublin without passing a Tiger store). 
Price range: € (There's a noticeable difference of quality between Tiger and MUJI's notebooks, but not enough to really bother anybody.) 
3. If you want to buy Irish, you can get these hand bound notebooks online.
Run from Seville Terrace in Dublin 1, Duffy's Bookbinders have been in business since 1970. The family business is now in its fourth generation. They've been making these notebooks that have a black foiled logo of the five lamps for a number of years now. You may have spotted them in gift and art shops around the country at some stage and forgotten all about them.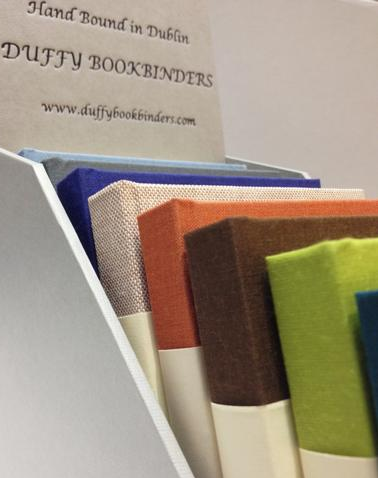 Designist Designist
Well now that you're on the diary for a notebook, you might as well. You can get them from Designist here for a tenner. 
Price range: €€
4. If you want something really unique, you could try a black notebook. 
If you want your diary or journal to look very cool, this might be of interest to you. Imagine the bullet journals you could make with this. It comes with a white pen, but who knows what happens once than runs out? It's bound on high quality paper and also includes a strap with a clasp for your phone and your white pen, to make sure you don't lose that pen.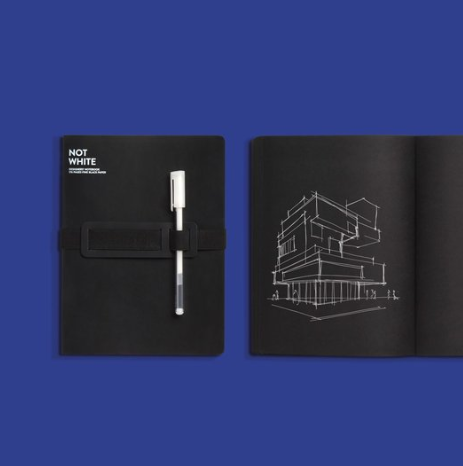 Nuuna Nuuna
These can be bought directly from Nuuna for €32, or from Designist for €30.50.
Price range: €€€€
5. Designist also have a 'Some Lines a Day' journal, that doesn't require the commitment that a regular journal does. 
If you have a track record of filling in two pages of a journal and abandoning it because there's no point trying to go back, then this journal might suit you. All you've got to do is write a sentence or two (or three) each day, or whenever if you feel like it. Because it has 365 pages and 5 sections per page, you can keep track of everything you were up to for the last five years of your life.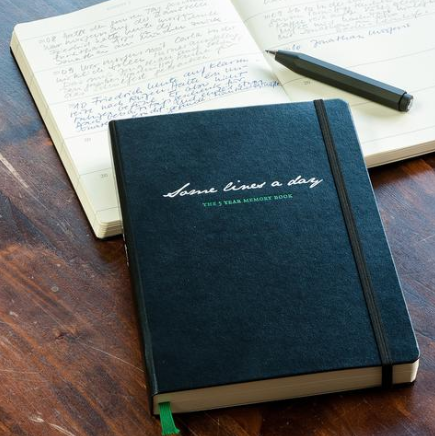 Designist Designist
It's made by Leuchtturm1917, so the pages are very high quality and delightfully smooth. As with the previous two recommendations, this one's available in Designist too, for €23.50. 
Price range: €€€
6. If you're the total opposite and are obsessed with keeping diaries and journals, then this book will be right up your alley.
Designist Designist
Once again Designist (they just sell really good stationery, okay) have this pretty unique journal that can fit 100 years of your life into it. It's probably optimistic to assume that anybody reading this article has 100 years left in them (what with global warming), but it might be fun to see how far you can get with this one. Alternatively, you could start it off as a diary for a baby in your life and hand it over to them once they're old enough to fill it in themselves.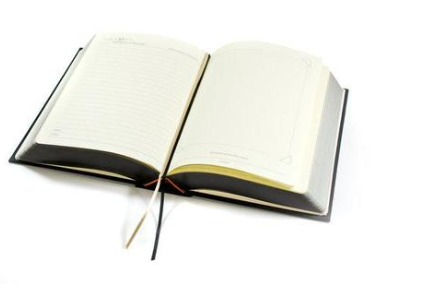 Designist Designist
Or you could fill it out, pass it down to your kid to fill out and then pass it down to your grandkids so that they have a written record of every story you'll tell them over and over again, because chances are they might miss hearing them some day. It's €52.50 but might make a nice gift for someone else if you can't justify paying that for yourself. 
Price range: €€€€€
7. The Passion Planner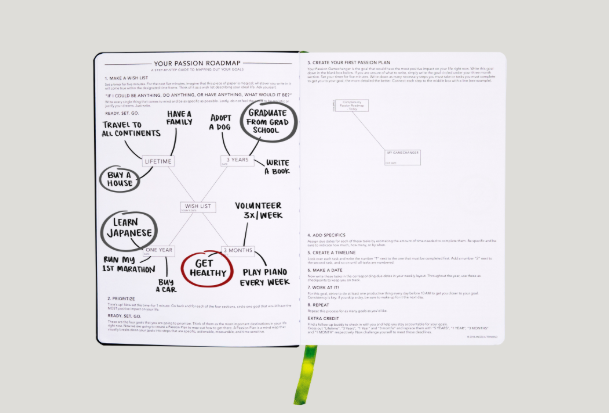 Passion Planner Passion Planner
If you want an actual planner that will guide you in breaking down short and long term goals, then this kind of planner might be what you're looking for. This journal offers you a bit more direction and steers you to focus on certain ideas and goals, while also giving you space to moan about life and reflect. There's monthly, weekly and daily layouts, as well as step-by-step road-maps for brainstorming and then there's a few extra pages for reflecting on certain events. These are available online, directly from Passion Planner's website. 
Passion Planner Passion Planner
 Price range: €€€
8. Or you could just treat yourself to one of many varieties of Leuchtturm1917 notebooks. 
I got one of these at the start of this year in Designist (wow, shocker) for about €17 and it is reserved for fancy notes only. The pages nice and soft and thick enough to keep the ink on the side of the page that you want it on. The version I got has a contents table on the inside, which is handy if you want to label certain sections. It also comes with a selection of labels for the front cover and the spine so that if you have a couple of these on your bookshelf you know exactly which one you're looking for immediately. 
Price range: €€€
DailyEdge is on Instagram!