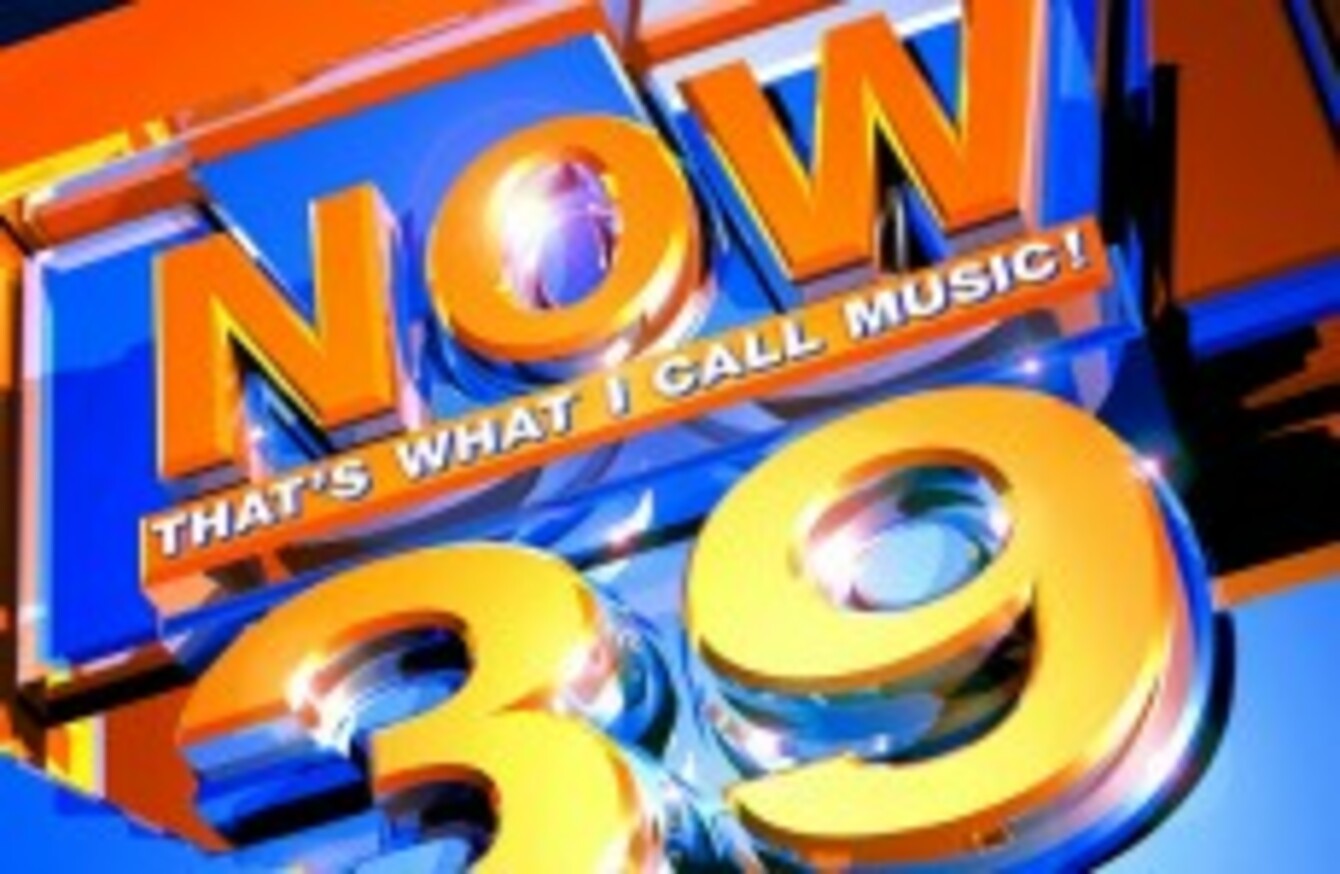 Image: nowmusic.com
Image: nowmusic.com
NOW THAT'S WHAT I Call Music albums were the musical saviours of our youth.
No one had the money to buy every individual album from the artists reponsible for your favourite songs.  Fortunately, the Now compilations meant you could have all the hits in one place.
Now they are getting some of the recognition they deserve via an ITV one hour special to be aired this Summer.
According to ITV's commissioning editor for Comedy Entertainment,  The Story of Now will 'take viewers back through the soundtrack of their lives and help them relive many special moments'.  Like Reeling in the Years without the news!
We'll definitely be watching.  There's nothing we like more than reliving special moments.
In fact, let's do some of that right now.
Here are some of the songs which were included in Now 39, released in the halcyon days of late 90s music.
The Spice Girls – Stop
Never gets old.

YouTube/emimusic
Billie Myers – Kiss the Rain
Had you forgotten this one?  We'd forgotten this one.

YouTube/BillieMyersVEVO
Catatonia – Mulder and Scully
What a tune!

YouTube/ratpoison123
17 reasons why Now! That's What I Call Music was awesome>