WE ALWAYS KNEW Barack Obama was a cool guy, but after seeing him take the mick out of himself like this, our respect is at a new level.
The US President took time out of his undoubtedly busy schedule to make an appearance on Zach Galifianakis' 'talk show' Between Two Ferns.
(For those unfamiliar with Between Two Ferns, don't worry – it's supposed to be that awkward.)
Who knew Obama has such a talent for deadpan comedy? Wow. Here are some of his finest moments:
1) Zach asks Obama about the annual turkey pardon
And Obama delivers the customary dig at Zach's weight:
Was that depressing to you? To see one turkey taken out of circulation? A turkey you couldn't eat?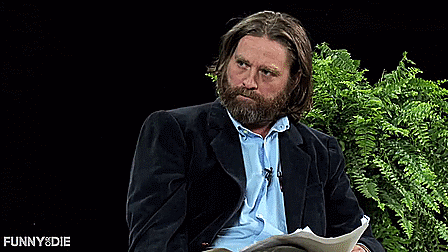 2) "It must kind of stink though that you can't run three times."
If I ran for a third time it would be sort of like doing a third Hangover movie. It didn't work out very well.
BUUUURRRNNN.
3) Zach dares to call Obama a nerd
Do you think a woman like Michelle would marry a nerd?
No, never. Forgive us, Mr President.
4) Obama tries in vain to plug his healthcare initiative
But all Zach wants to do is show him his 'spider bites'.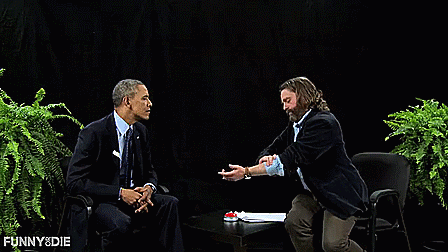 5) Obama destroys the set
Was this really filmed in the White House though?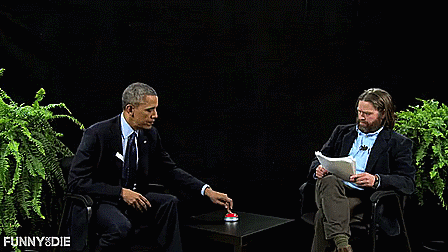 WE WANT TO BELIEVE.