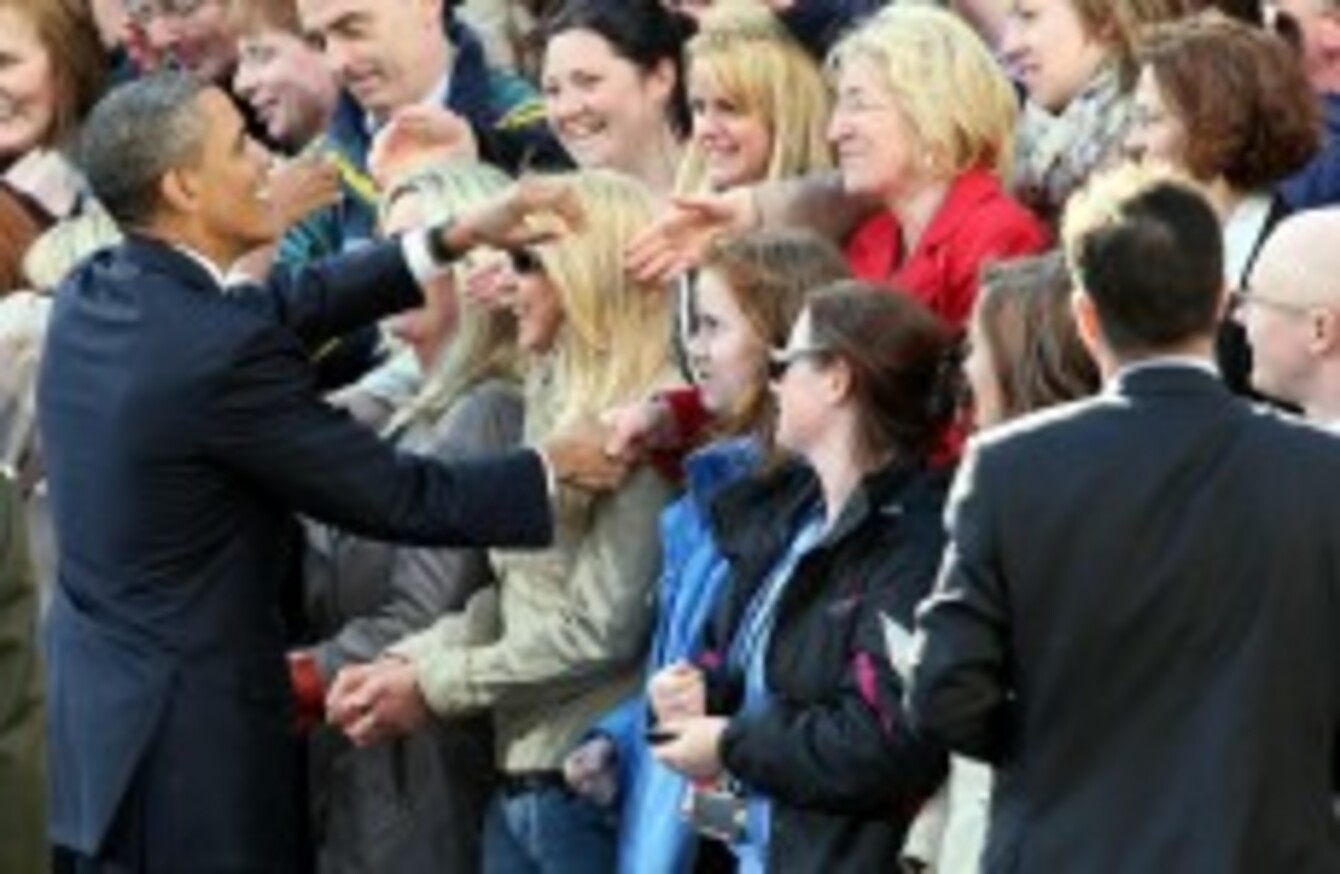 US President Barack Obama meets members of the public in College Green in Dublin last year
Image: (Paul Faith/PA Archive/Press Association Images)
US President Barack Obama meets members of the public in College Green in Dublin last year
Image: (Paul Faith/PA Archive/Press Association Images)
PRESIDENT BARRACK OBAMA took a deaf student by surprise last week by speaking to him in sign language.
Washington student Stephon Williams, who is also deaf, caught the eye of the president as he waited in line after an event on energy policy in Maryland.
Obama was moving his way down the crowd, shaking hands and saying hello, when Williams signed to the president "I am proud of you".
The 26-year-old student was surprised when Obama immediately signed back "Thank you".
Obama's Twitter account tweeted the event on Tuesday.
The Washington Post reports that Williams said "When I shook his hand it did not feel like he was superior to me. He was just a humble man".

(Via YouTube/Faiibaii8)
Is there an election this year or something? This isn't the first time that the president has drawn attention to himself – it's just this time it was silent. In recent months the president has been using his vocal skills to win over the crowds:

(Via YouTube/Associated Press)

(Via YouTube/krissynez)