KEEN-EYED DUBLINERS may have already spotted these disco ball road signs, which mysteriously appeared last night outside Pantibar on Capel Street.
But what are they doing there?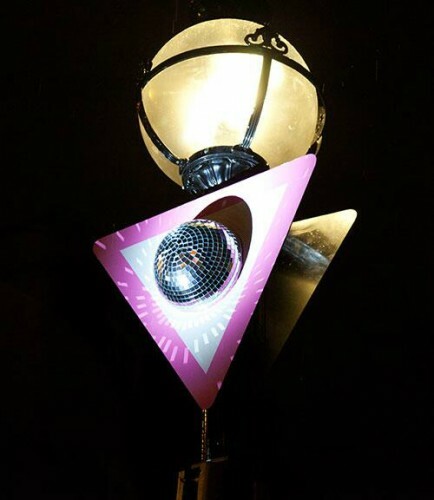 Offset Offset
The disco balls are an installation created by Panti herself and PONY as part of the Transform Your City project, run by Absolut Vodka in conjunction with the design festival Offset.
Over the next few weeks, the streets of Dublin will become a canvas for artists, illustrators and designers to express their love for the city.
The project will culminate in the Offset conference, a weekend of presentations and debates on design which runs from March 21-13.
The first installation, a mural by Toejam and graphic art duo The Project Twins, went up yesterday outside The Bernard Shaw pub in Portobello.
Twitter / @weloveoffset Twitter / @weloveoffset / @weloveoffset
Next up is Le Cool Magazine and artist Nicky Hooper's vending machine on Camden Street, which will be spewing out treats and surprises to the people of the area from tomorrow.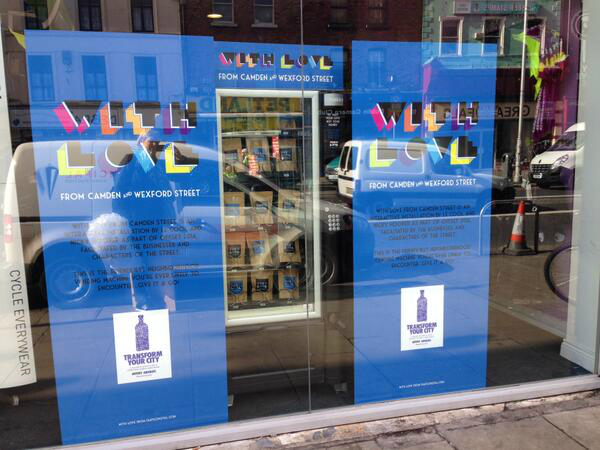 Twitter / @weloveoffset Twitter / @weloveoffset / @weloveoffset
More projects on the way include a public printing event in Temple Bar, where tweets and photos from the public will be transformed into free posters, and a newspaper called the South William Sentinel (all about South William Street, natch).
Dublin dwellers should watch out for more cool stuff popping up around the city in the coming weeks – more details will be released about these installations soon.