EVERY WEEKDAY MORNING, DailyEdge.ie rounds up the best of the day's celebrity dirt – from the top to the very bottom.
Never has an Ireland jersey and a pair of impossibly skinny jeans looked so good (YouTube screengrab/MsLemonTreeHill)
#DIRECTION A H-AON It turns out Irish fans of One Direction will do pretty much anything to catch a glimpse of their heroes, and that includes lying down on the ground.
The lads played the first of four Dublin dates at the O2 last night, and there were hoards of girls outside hours before the gig hoping for a glimpse of Niall or Harry, or a whiff of Zayn's socks, or whatever it is they're into these days.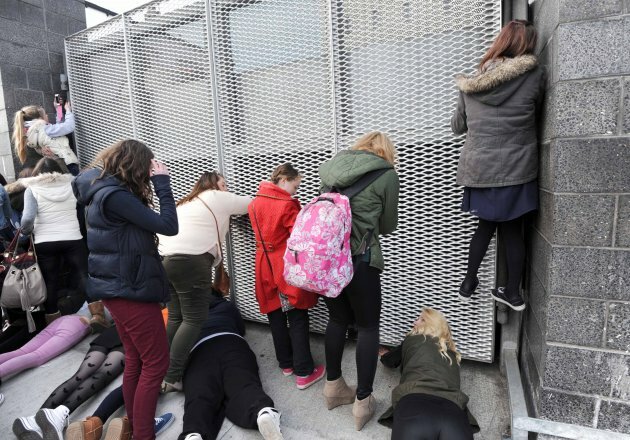 We can't help but think these girls should be in school. We're so old. (Photocall Ireland)
Niall 'The Irish One' Horan had arrived back in Ireland a day early so that he could pay a visit to Supermacs and to the Mullingar Massive. He also flew the flag at the gig last night…
YouTube/MsLemonTreeHill
There are three more One Direction Dublin shows to go, including two at the weekend. Are there that many teenage girls in the country? And where will the boys go on their inevitable CRAY-CRAY night out? Watch this space.
#OH NO SHE DI-HENT Taylor Swift is only after having a go at Amy Poehler.
The singer has said in a Vanity Fair interview that Poehler and Golden Globes co-host Tina-Fey were sexist in their remarks about Swift's love life, when they told her to 'stay away' from Michael J Fox's son (Toronto Sun)
Swift said there is a..
.. special place in hell for women who don't help other women.
Swift also said that Harry Styles from One Direction "wore her down" after chasing her for a year.
Don't mind them Taylor, they're just jealous.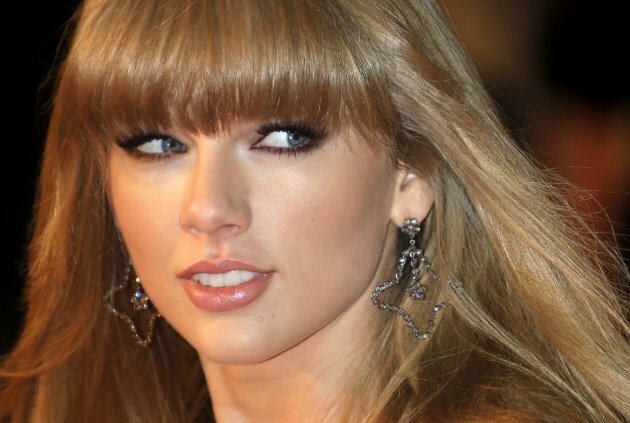 We can only assume that stink eye is aimed at Tina and Amy (AP Photo/Lionel Cironneau)
#HE'LL BE BACK… BEHIND BARS Terminator 2 and American History X star Edward Furlong has been sentenced to another 6 months in jail.
The actor violated his probation by breaking restraining orders filed by his ex-wife and ex-girlfriend (Sky News/TMZ)
Furlong does not have a great track record, from claims that exposed his 6-year-old son to cocaine to suspected drug overdoses.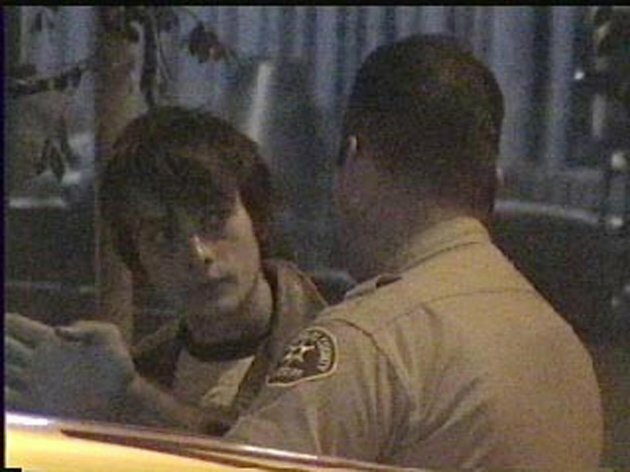 File photo of Furlong after being pulled over by LAPD in 2011 (Phil Ramey /EMPICS Entertainment)
And the rest of the day's celebrity dirt…
Are Kate and William having a girl? The Daily Mail thinks and one woman in Grimsby think so (Daily Mail)
Justin Bieber apologised for being two hours late for his London O2 gig, but he doesn't LOOK that sorry, the pup (Mirror)
B*witched 'babe' Lindsay Armaou has stripped down to her pants for her latest acting role. It's a far cry from the top-to-toe denim (Irish Sun)
Jodie Marsh has waded into Katie Price's row with Kelly Brook, obviously (Holy Moly)
Halle Berry has said she wasn't offended by Seth McFarlane's Oscars boob song. Can we point out once again that the actresses were in on it? THEY WERE IN ON IT (USA Today)