EVERY WEEKDAY MORNING, DailyEdge.ie rounds up the best of the day's celebrity dirt – from the top to the very bottom.
#HIYA CHICKEN One Direction played their second gig at the O2 in Dublin last night, and there had to have been a percentage of the audience picking chicken out of their teeth.
Our spies in Nandos on Mary Street saw a steady stream of teenage girls coming in all afternoon to ask if Niall Horan and the boys had dropped by and to sample the menu.
You see, Nandos is Niall's favourite restaurant (after Supermacs of course).
The restaurant manager confirmed that while the band hadn't had a sit down meal, they did order a takeaway on Wednesday.
Mmmm Peri Peri.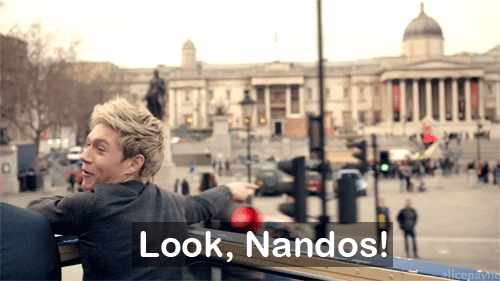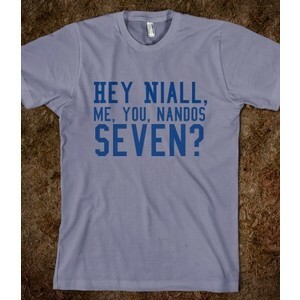 This t-shirt exists
Image: Polyvere.com
#PEACE MAN Denis Rodman wants to go back to North Korea to broker a peace deal between the country and the US.
Yes, that's right, former basketball star and Celebrity Big Brother contestant Denis Rodman wants to get Kim Jong-un and Barack Obama in a room together to engage in talks.
Experts have already called the first meeting between Rodman and the North Korean leader an "act of desperation" and "bizarre". Imagine he managed to pull off something even more incredulous? (CNN)
Rodman just returned from North Korea, and his first stop off back home was… a strip club. (TMZ)
Best stock up on the dolla dolla bills Kim and Obama.
Image: TheScore.ie/Vice.com
#UNBELIEBABLE Has Justin Bieber gone off the rails?
That's the question everyone (even The Guardian, so it must be serious) is asking after several incidences of the singer acting the maggot.
The latest was, of course, making fans at a London show wait two hours for him to take to the stage.
Now it's reported that the powers that be want him to cut down on his partying and cop on. (Mirror)
While you're at it, would somebody PLEASE take control of his grammar?

And the rest of the day's celebrity dirt…