CAST YOUR MIND back to when tickets for One Direction's forthcoming Croke Park went on sale.
The first gig, which takes place this Saturday 24 May, sold out in minutes. A second date was announced for 25 May, and within two hours all the tickets were gone.
Now it seems that some people were a little hasty, with more than 700 entries for One Direction tickets on one resale website alone.
Adverts.ie has 25 pages of people looking to offload their tickets, including this cheesy offering:
These tickets are so hot we have to keep them in the fridge.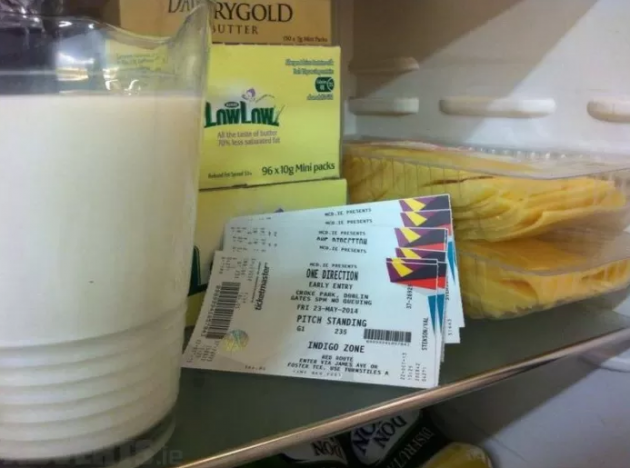 Adverts.ie Adverts.ie
The band are due to arrive in Ireland later this week, with Mullingar's Niall Horan tweeting:
While his brother is supporting a campaign to #TurnCrokerGreen for Niall:
Adverts.ie is part of Distilled Media group. Journal Media Ltd has shareholders – Brian and Eamonn Fallon – in common with Distilled Media Group.
Some very happy people got One Direction tickets this morning>