LOOK, THE INTERNET is a wonderful invention, you know if you just never use any kind of social media or look at the comments sections of any article ever. However, with the internet, comes internet shopping and the many joys that it brings to our lives.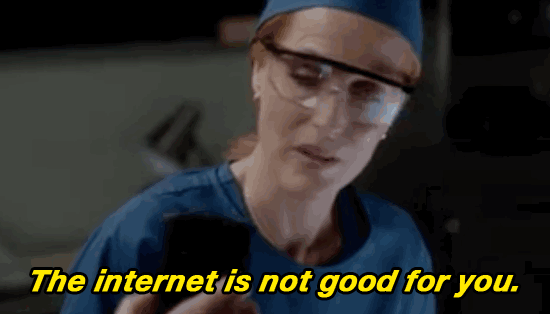 GIPHY GIPHY
That being said, some of us enjoy it that little bit too much and probably need to take a long hard look at ourselves. Here are nine signs that you need to take a step away from the computer and put the debit card down.
1. You type in one letter and your browser automatically assumes you're heading on a shopping spree.
Type in B and Google thinks you're heading to Boohoo, Bershka or Beauty Bay. Typing in M gives you Missguided while the humble H leads to H&M. It's all Google's fault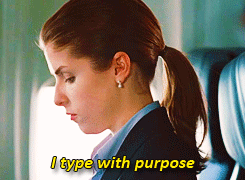 GIPHY GIPHY
2. When you're sad, you automatically buy something to make yourself feel better.
The world isn't exactly comforting and we might all die soon from climate change and/or nuclear annihilation so who cares if I buy that crop top? Well, your bank account mainly.
me: sad
brain: PENNEYS

— Carrie Kelly (@karolinecelly) August 12, 2018
3. You're incapable of 'just looking'.
You say you're just going to 'look' at sales and then suddenly you've ordered three new dresses, two skirts, four pairs of jeans and a new phone case.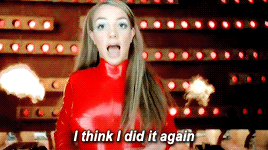 GIPHY GIPHY
4. You see the total to get free shipping as a challenge rather than a guidance.
"I mean if I don't spend €50 to get free shipping, then what's the point of doing any shopping at all?"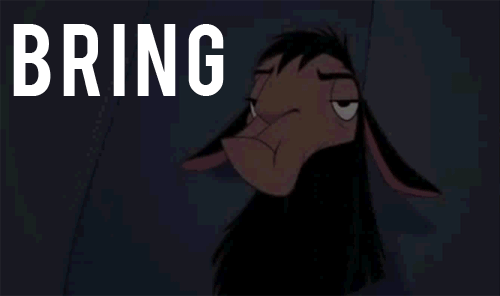 GIPHY GIPHY
5. In fact, if you have to pay for delivery at all, it might put you off.
€6 for delivery is a scam to be quite honest with you.
FUCK SHIPPING COSTS

— kennnn (@kendrahhlopezzz) August 13, 2018
6. But then you realise that there's free click and collect and so the spree continues on.
Someone seriously needs to teach me about willpower and budgeting.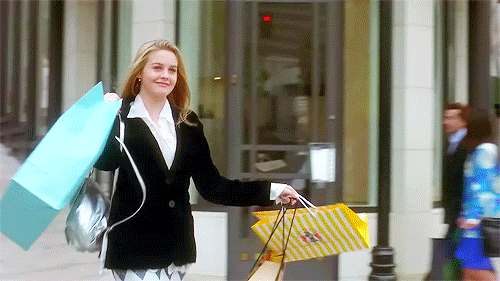 GIPHY GIPHY
7. You always say you'll stop buying clothes.
Famous last words.
GIPHY GIPHY
8. But then you never have ANYTHING to wear.
At least that's what you tell yourself.
GIPHY GIPHY
9. And so the whole process begins again.
*Heads straight to computer*
GIPHY GIPHY
We'll never learn.
DailyEdge is on Instagram!