OSCARS BAR IN Christchurch is sending out a subtle yet very definite statement on its premises.
The pub's wifi password has been changed to read voteyes#marref, supporting what Oscars calls a "worthy cause".
@publin.ie @publin.ie
Meanwhile, the Smithfield branch of Oscars has been using its wifi password to plead with internet-surfing customers to part with their precious ducats.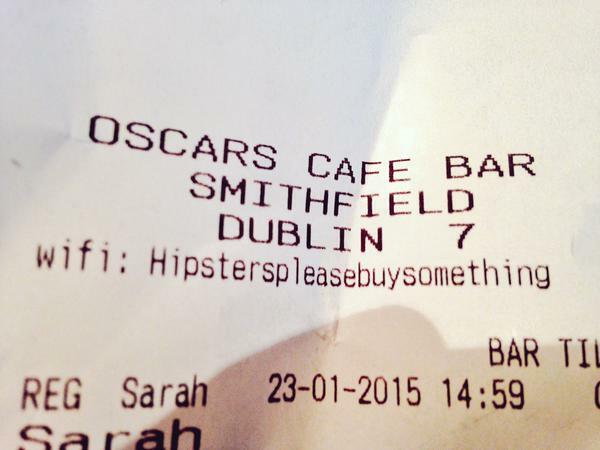 @deirdremtreacy @deirdremtreacy
And both bars have had some fun with their passwords in the past:
Oscars Cafe Bar Oscars Cafe Bar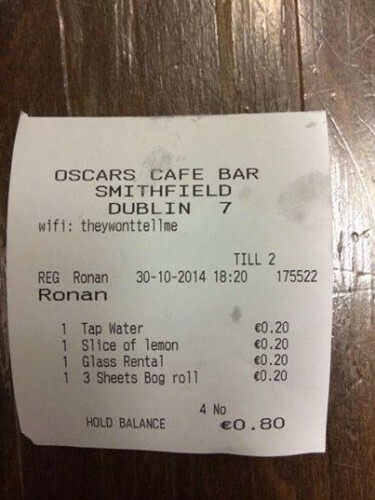 Oscars Cafe Bar Oscars Cafe Bar