PART OF THE permanent collection at National Gallery of Ireland is this portrait of Christopher Walken in a lovely dress.
But wait, it's not Christopher Walken, is it? It's a portrait of the wife of Nicolas de Hillincx by Frans Pourbus the Younger (1592).
Easy mistake to make.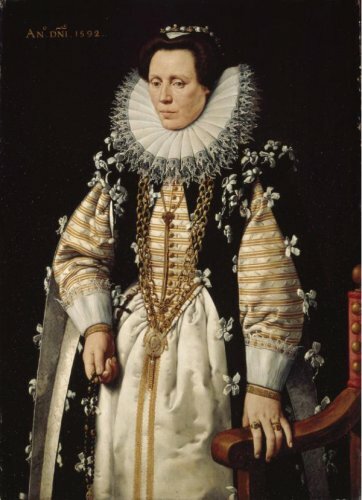 Not Christopher Walken
Christopher Walken (AP Photo/Diane Bondareff)
The National Gallery tells us that the picture is not currently on show. We say bring it out!