YOU'VE GATHERED THE ingredients, mixed the batter and pulled off the perfect pancake flip.
SUCCESS.
Now for the real challenge: Deciding what to put on that mouth-watering delight that's staring at you, just begging to be eaten.
Will you go heavy on the sugar and lemon? Or smother it with some form of chocolate spread?
And what will your pancake choices say about you?
"Just a sprinkle of sugar. It's all you need."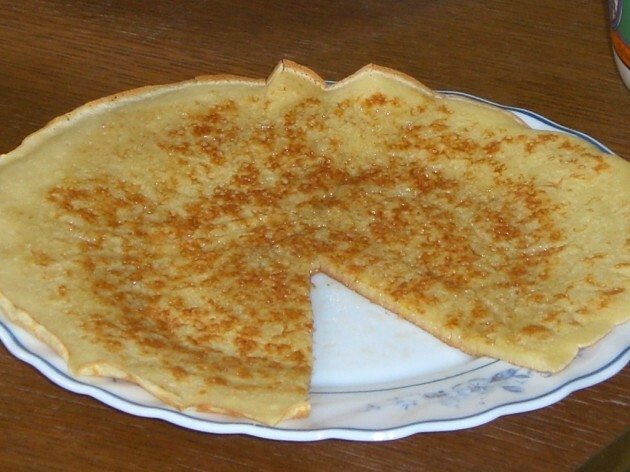 Flickr Flickr
You love pancakes too much to waste your time fussing about with fancy additions. You can't be bothered with this 'toppings' business and are horrified by all these new pancake notions.
You're the no nonsense type and you're not afraid to show it.
"Sugar and lemon, sure what else would you put on it?"
DailyEdge.ie DailyEdge.ie
A traditionalist at heart, your Pancake Tuesday (or Shrove Tuesday as you probably refer to it) wouldn't be the same without that little lemon-shaped bottle.
You'll probably drown at least one of your creations because you're having far too much fun giving it a squeeze: It'll take half a bag of sugar to get you back on track.
"Jam for me!"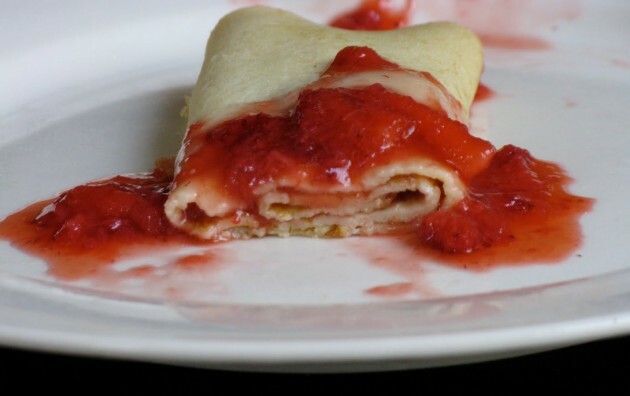 BlogSpot BlogSpot
You're the kind of person who likes that little something extra, without the full-blown guilt associated with smothering a pancake in chocolate spread.
On the plus side, you'll save yourself a whole lot of hassle. There's no need to worry about getting the sugar balance just right.
"Have you got any maple syrup?"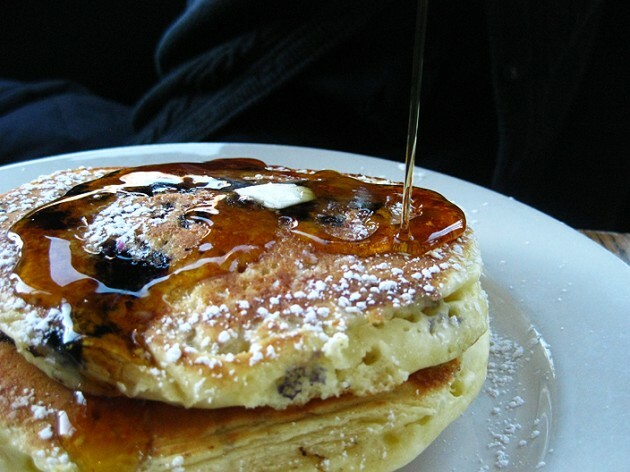 Flickr Flickr
Well now, aren't you fancy? You're the kind of person who'd probably eat those thick American pancakes if your mammy could make them.
Sugar and lemon? Psssh. That's so 1990s. There's only one thing worth drizzling over your fluffy delights.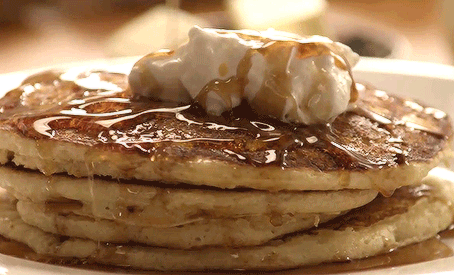 PhotoBucket PhotoBucket
Are you sure you're not one of the cousins from America, home for a visit?
"I like fruit with mine."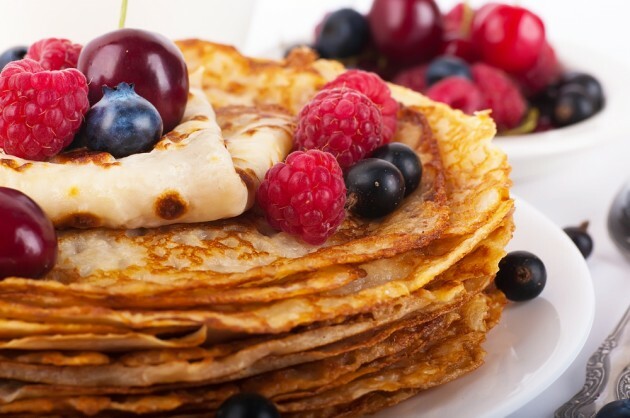 Shutterstock Shutterstock
Well hello there Mr/Ms health-conscious. You're just trying to assuage your guilt by shoving some of your five-a-day in there aren't you?
If you're feeling particularly devilish you might throw a bit of icing sugar on top. Or MAYBE have a little bit of cream on the side.
You rebel.
"I like experimenting, so I've made the batter EXTRA healthy and I'll probably go for natural yoghurt."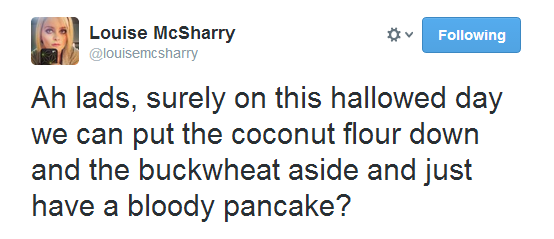 "We ALWAYS have ice-cream."
Flickr Flickr
You love your home comforts and sure nothing says comfort like a pancake with a great big dollop of ice-cream.
There's just something so reassuring about watching it melt in the middle.
You've probably got the batter made and the pyjamas laid out at home already.
"I smother it in Nutella or some other form of chocolate."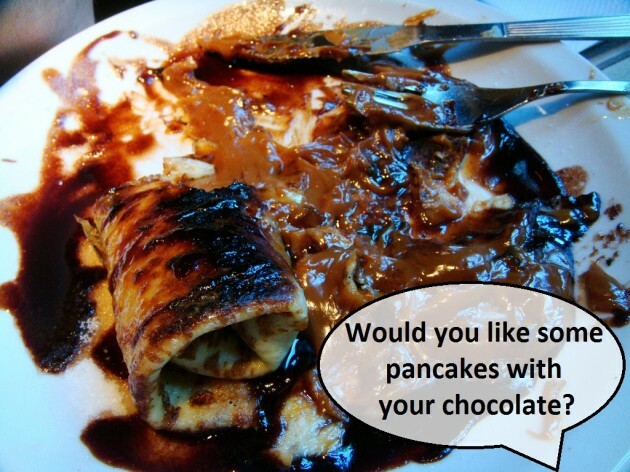 Flickr Flickr
If you're going to eat pancakes you prefer to savour and DEVOUR them, so you'll get straight down to business loading them up with half a jar of your favourite spread.
You consider those chocolate smears on your face a badge of honour and have no time for all this 'healthy pancake' nonsense.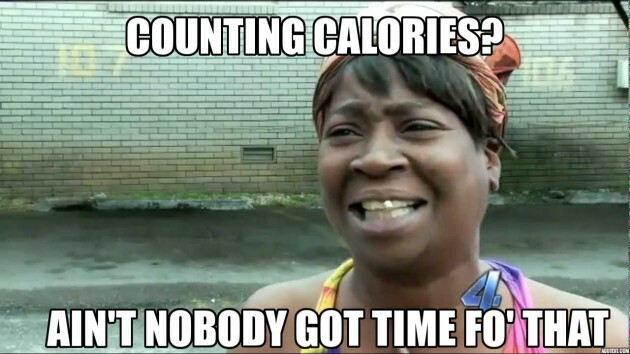 Screengrab Screengrab
"I might have eggs with mine. Or maybe some rashers…"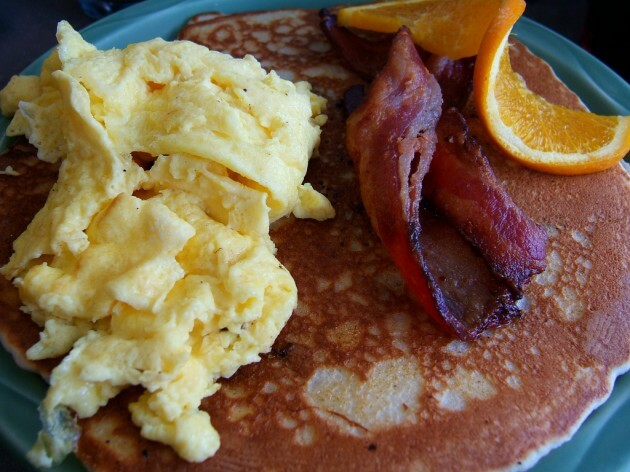 Flickr Flickr
Opting for the savoury pancake sets you apart from the Pancake Tuesday crowd. You're definitely in this for the long haul.
You're the kind of creature who probably eats breakfast in cafés from time to time, and isn't afraid to try new things.
Just don't eat savoury and sweet pancakes in the same sitting. We hear it doesn't make for the most pleasant experience.
"Can I just have a plain pancake please? No toppings, thanks."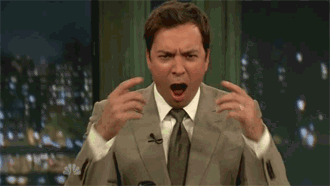 Giphy Giphy
We've got a name for your sort. HEATHENS.
Now tell us, how do you like yours?