THE 'ALWAY GADVERTISER' is a spoof news page on Facebook, offering 'up to the millisecond updates about everything Galway, all the time'.
Yesterday, they posted that the monks of Buckfast Abbey were ending the production of Buckfast, a popular drink in many parts of the country, but particularly beloved in Galway.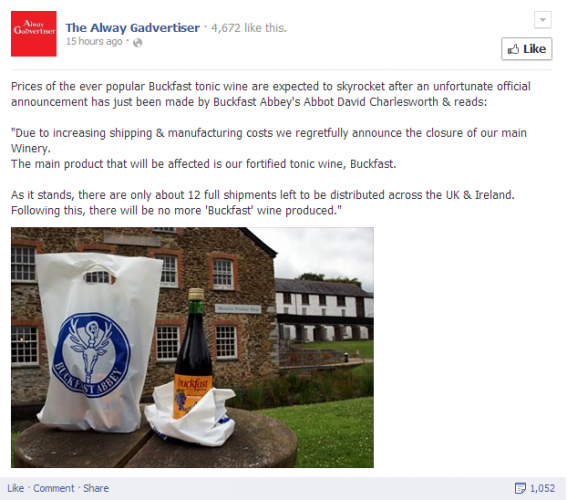 Alas, not everyone realised that 'The Alway Gadvertiser' was not a genuine news source, and panic ensued.
Comments on the post included the following.



As well as one poor soul making solid plans to stock up.

Some took to Twitter to share their anguish.
While others took it less seriously.

The poor things.  Well lads, if you're reading this, we suggest you have a look at some of the other stories on The Alway Gadvertiser page and then decide whether they can be trusted, or if they're just having a laugh.
You might find some comfort there.