SUMMER? WHAT SUMMER?
Organisers have been forced to rethink legendary singer Patti Smith's outdoor gig at the Royal Hospital Kilmainham tonight because of the rotten weather.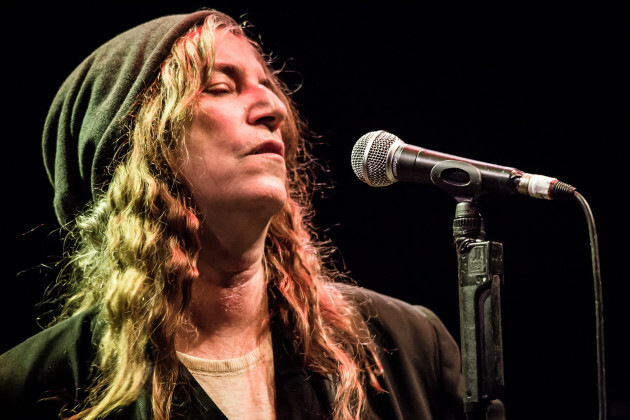 Richard Gray / EMPICS Entertainment Richard Gray / EMPICS Entertainment / EMPICS Entertainment
The concert will now take place in 'two tented structures' at the Royal Hospital, instead of outside on the main stage as originally planned.
The organisers say:
In light of the inclement weather and gale force winds, two adjoining stages in two tented structures will be used for tonight's show, with two artists performing in each one – none of which will clash with each other's performance.
Those of you with Forbidden Fruit tickets are in for a treat, as the weekend passes are valid for entry into Smith's gig.
Patti Smith will perform her classic album Horses in full at 9.15pm – here is the new running order:
New Secret Weapon: 6pm (Tent 2)

Ariel Pink: 6.40pm (Tent 1)
Spiritualized: 7.55pm (Tent 2)
Patti Smith: 9.15pm (Tent 1)