HIS NAME IS Nicholas Fraser and five days ago he inadvertently started a phenomenon.
He put up a Vine of him singing the words "why you always lying?" over '90s R&B hit Too Close by Next. It's been looped 12 million times since, and it's insanely catchy (with a little NSFW language thrown in too):
https://vine.co/v/eIegupteHvd
He initially put it up on his Instagram page, to rip on his friends that are always lying to him.
The full version looks and sounds like this:
FUTUR3xHITTx_ / YouTube
Since then, it has become a proper internet phenomenon with people tweeting the videos along with obvious lies attached
Just so Nicholas can tear the lie apart with his song.
Like, that the Vine isn't even funny
Yeah, right. Why you always lying?
Everyone who has listened to it so far thinks it's gas
It's so addictive
WHY YOU ALWAYS LYING?
Then, things got taken to the next level when Chris Brown and P Diddy both shared the clip on their Instagrams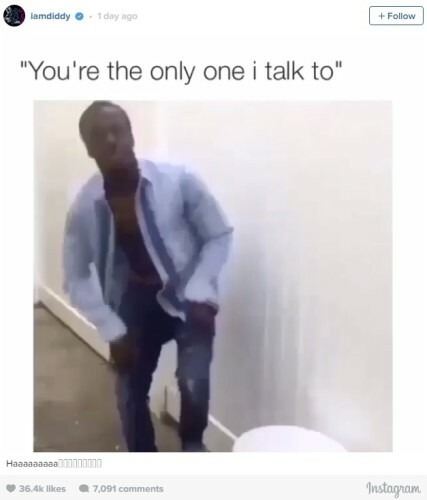 Instagram Instagram
Wiz Khalifa then tweeted out another bit of it, and that blew up
So it could grow and grow from here.
We don't even think it's catchy:
Nicholas Fraser / Vine
hat-tip: Buzzfeed