TODAY, FANS OF the James Joyce classic Ulysses are celebrating Bloomsday, a celebration of both the author and the beloved novel.
But while it seems to dominate news coverage, anyone who hasn't read the tome is left floundering and inevitably experiences the following rollercoaster of emotions…
1. Ignorance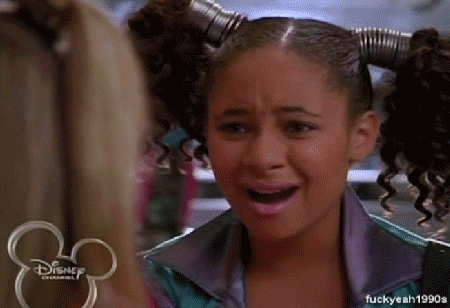 reactiongifs reactiongifs
Every year when Bloomsday rolls around, you feel totally befuddled as to why people are tweeting about having kidneys for breakfast (oh, ha ha) or day trips to Glasthule. You're not in on the joke and that hurts.
*pretends to know what's going on*
Oh, ha ha ha – I get it!
2. Inadequacy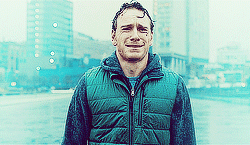 cullenbohannons / Tumblr cullenbohannons / Tumblr / Tumblr
Why haven't I read Ulysses? I'd be a better person if I did and I could brag about it to everyone. Why am I so lazy? What am I doing with my life?
3. Guilt
The guilt is especially felt when…
You see people wearing Bloomsday clothing.

You hear people talking about how James Joyce is one of the country's greatest ever writers.
You see that photo of famous Irish writers and wince because you haven't read any of them.
You see a man wearing round glasses.
You hear the word Ulysses and this is what comes into your mind…
4. Desperation
Giphy Giphy
As people dress up and recite quotes from Ulysses, you have one decision to make — do you pretend to have read it or do you come clean?
At least once you will pretend to have read it "in college" or claim to have attempted to read it. After all, you want Stephen Fry to like you should you ever have the fortune of meeting him.
5. Suspicion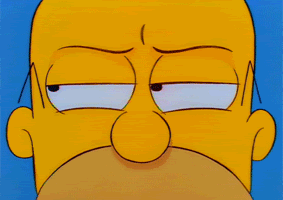 Giphy Giphy
Has anyone read this blasted book or is everyone except for David Norris lying about having done so?
You can't trust anyone on Bloomsday.
6. Acceptance
Reddit Reddit
I HAVEN'T READ ULYSSES AND I DON'T CARE WHO KNOWS IT.
Until next year.