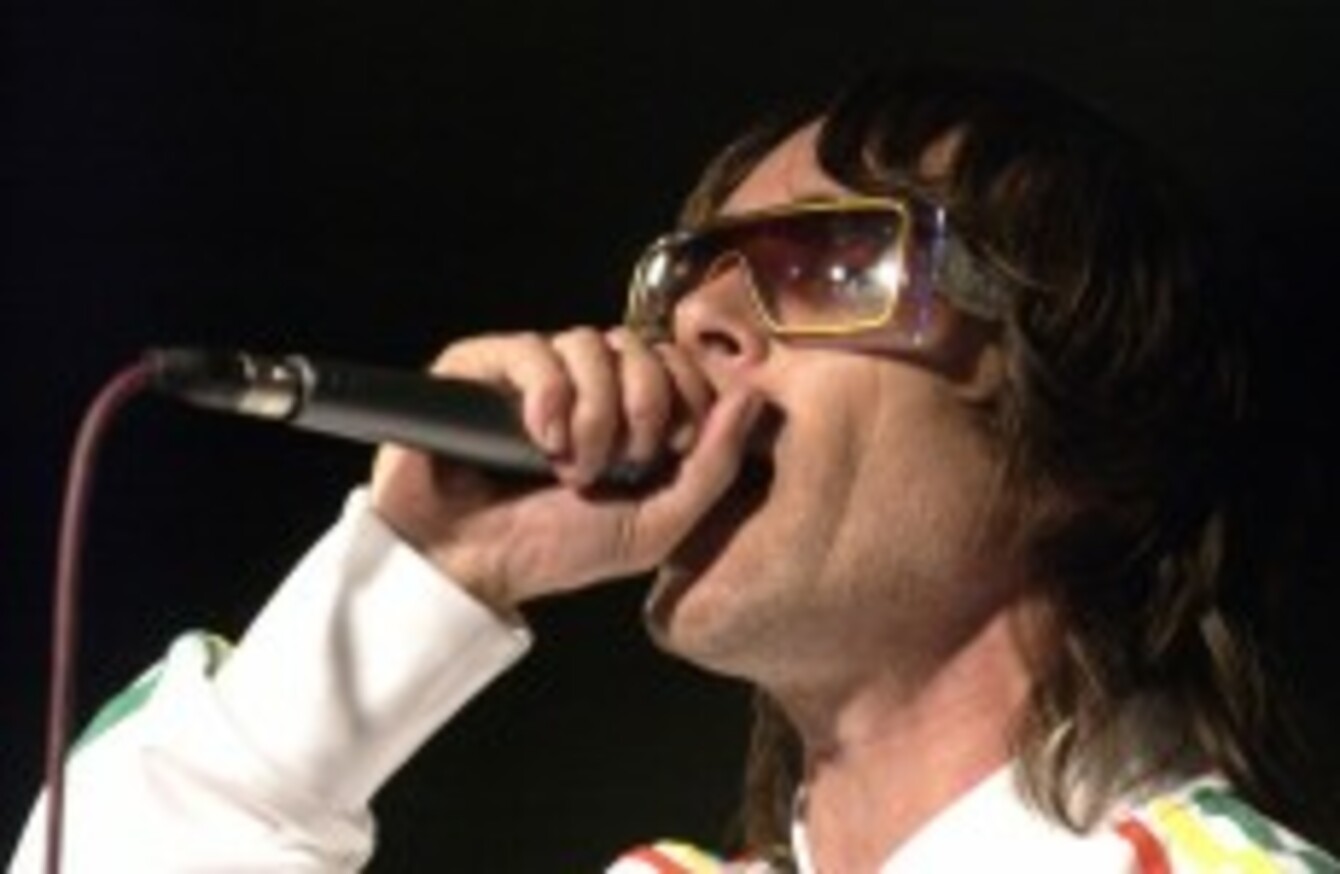 Ian Brown, Stone Roses frontman
Image: Myung Jung Kim/PA Archive/Press Association Images
Ian Brown, Stone Roses frontman
Image: Myung Jung Kim/PA Archive/Press Association Images
PHOTOGRAPHERS COVERING THE long awaited reunion concerts that are due to begin this weekend in Manchester have coordinated a boycott.
The band outraged photographers with contracts they issued which would force photographers to surrender their copyright to the band.
After strong protests, a second contract was produced on Monday – which, although improved, still places certain restrictions over editorial use of the images.
Freelance photographer Ian Tilton coordinated the  boycott, which involves hundreds of photographers. He also contacted the NUJ, who have supported the boycott and provided a model contract that was acceptable to the photographers.
The contract said photographers would agree not to use any pictures for merchandise purposes, though they could syndicate their pictures for publication in the future – but the band would not agree to this.
NUJ freelance organiser John Toner said too many musical artists now wish to grab rights from photographers but added people are surprised that the Stone Roses have chosen to go down this route. He said:
We fully understand why a band would wish to retain merchandising rights, and the photographers would be happy to concede this. Equally, a photographer must have the right to license editorial use of images without obtaining the band's permission for each use.
Toner said that while the union supported the boycott he hoped an agreement can be reached even at this late hour.
Ian Tilton said that if a band invites freelance photographers to a gig and doesn't want those photographs on unoffical merchandise, the band should ask them to sign a contract with words to that effect.
In this instance, the Stone Roses didn't tell photographers there would be a contract to sign at the concerts. "They were going to spring a contract on the photographers as they arrived at the gig to collect their tickets and passes to get in," he said.
The contract photographers would have been presented with would restrict their images' use solely to the magazine they were commissioned by.
The Stone Roses, for £1, would own all the rights to those photographs and could use them on their t shirts, books, exhibitions and posters without paying or even crediting the photographer for using them.
In an email response to the NUJ, the Stone Roses press agent Murray Chalmers said; "The simple fact is that if you want to come and photograph the band then it will be necessary to sign our contract."
The tour kicks off in Heaton Park in Manchester tomorrow, with the band due to play in Dublin's Phoenix Park next Thursday.