CASTAWAY AND VISUAL artist Fergal McCarthy has begun his week long stint on a desert island in the middle of the River Liffey in Dublin.
McCarthy plans to live on the island for the duration of the ABSOLUT Fringe festival. He'll be relaying his experiences via his blog, Facebook and Twitter.
He said that he thinks the Liffey is a "paradise" and he recently told The Irish Examiner that he wants to force Dubliners to pay attention to the river in their midst.
He's been tweeting about his preparations for his stay, and has stocked up on groceries to keep him going: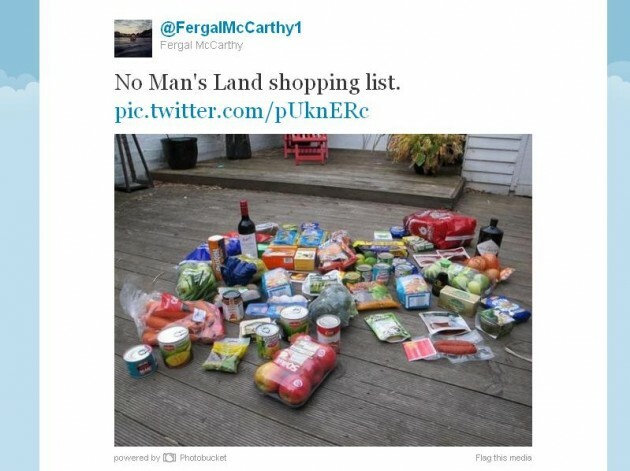 This afternoon he's arrived on the island just past the Samuel Beckett Bridge by row boat, and has revealed his fairly-exclusive view of Dublin from his perch: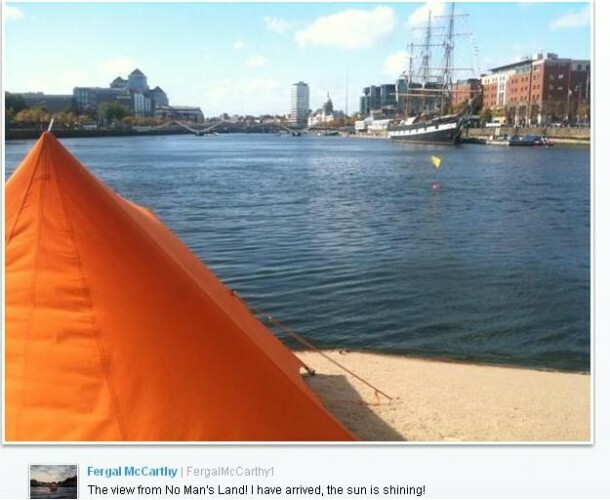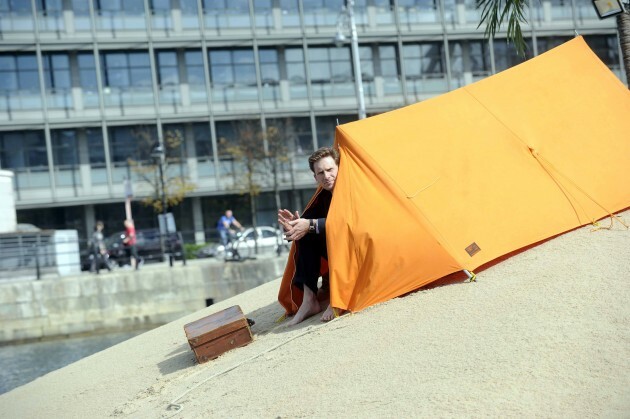 Image: Photocall Ireland