PA Images PA Images
1. Select a Christmas decoration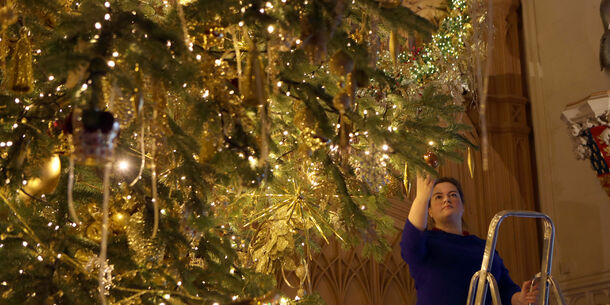 PA Images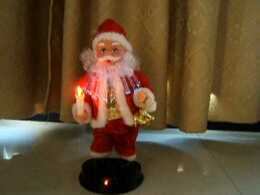 Youtube
A battery operated dancing Santa Claus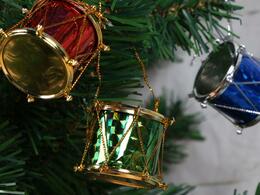 Ali Express
Little drum ornaments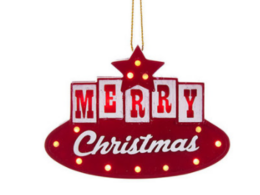 Brown Thomas
This Vegas style ornament
An ornament that features sperms attempting to fertilise an egg.
This Breaking Bad decoration (don't worry, we're not going to recommend Breaking Bad).
A tiny version of this famous door.
The fairy lights on this overly enthusiastic worker's cubicle.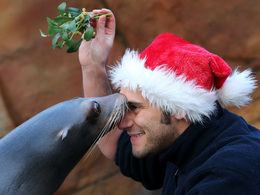 PA Images
Mistletoe. Sea Lion not included.
A decorated tank for your garden. Answer all the questions to see your result!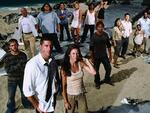 ABC
You scored out of !
Lost
Lost has something for everyone - Hurley will make you laugh, Juliet will make you cry, John Locke will absolutely do your head in, Kate will break your heart and Jack will remain the central character even though he's not half as interesting as the others. This is a show with a nice tropical setting that you can binge over the Christmas period and pretend it's not freezing cold and dark out at 4pm.
HBO Canada
You scored out of !
The Wire
The Wire looks at the narcotics scene in Baltimore through not only the eyes of law enforcement, but through the eyes of drug dealers and users too. Often hailed as one of the greatest TV shows ever made, you might as well check it out. And if you've seen it already, there's no harm in a rewatch.
Sex and the City
You scored out of !
Sex and the City
A sex columnist (Carrie Bradshaw) and her three friends Samantha, Charlotte and Miranda explore Manhattan's dating scene, chronicling the mating habits of single New Yorkers. If you've seen it before, there's seriously no harm in a rewatch. There's plenty of wine lying around the house at this time of year to help you relax.
Wiki
You scored out of !
Grey's Anatomy
There's nothing like an early episode of Grey's Anatomy to remind you that you have emotions. Back when everything was good and we still had Izzie, George, Burke and Derek. If you can overlook the vaguely gory surgery scenes, you are in for a real treat.
Wikipedia
You scored out of !
Twin Peaks
When the body of a popular young girl washes up on the beach of a small Washington state town called Twin Peaks, FBI Agent Dale Cooper is sent to investigate her death. Everything gets really weird.
Wiki
You scored out of !
The US Office
Some people can't stand Steve Carrell, but a few episodes of The Office is all it takes to warm up to him as he plays the most annoying and overbearing boss in the world.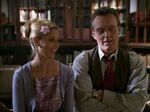 Wiki
You scored out of !
Buffy the Vampire Slayer
It's not hard to guess what this show is about. Buffy is one in a long line of vampire slayers chosen to protect her hometown, and the planet, from a rake of vampires, demons and other rude forces. You'll laugh, you'll cry, but most importantly, you'll have a very comfy and nostalgic time while you watch Buffy.
Wiki
You scored out of !
The Simpsons, up to season 13.
There are so many excellent Christmas episodes to bring you back. If you've had enough of Christmas, you really can't go wrong with a few episodes from season 7 or 8.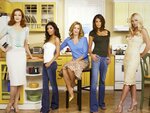 Wiki
You scored out of !
Desperate Housewives
A group of women live in a postcard-perfect subdivision, but their lives are full of drama. It's like Fair City on a ridiculously huge budget. Perhaps even better than that.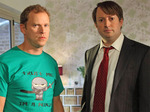 Channel 4
You scored out of !
Peep Show
Two extremely dysfunctional friends attempt to adjust to the professional world, with a lot of awkward mishaps along the way. If you've never heard of Peep Show, it was that one on the E4 ad years ago that's still stuck in your head where the guy said "ergonomic management keyboard".
DailyEdge is on Instagram!