1. Select your junk food.
This delicious looking pizza
A slice of this Kinder Bueno cake
These really cheesy chips
A nice aul chicken fillet roll Answer all the questions to see your result!
Netflix
You scored out of !
The End of the F***ing World
This show is brand new to Netflix and already holds the pretty solid Rotten Tomatoes score of 97%. It could seem a little off-putting, like an American coming of age story about two teenagers running away together, but it's really quite the opposite. Indeed, it's about two very dysfunctional teens who run away together. One is running away to escape her family, the other is running away because he wants to know what it's like to kill somebody. That somebody he plans to kill, is the girl he's traveling with. For his whole life, James has convinced himself he is a psychopath, but when he continuously fails to find a good opportunity to kill his only friend (Alyssa, who he has run away with), he begins to doubt himself. The pair of them end up committing crime after crime to survive, while two hapless and romantically involved police officers do their best to try catch up with them.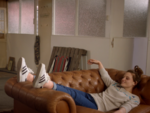 Netflix
You scored out of !
Can't Cope Won't Cope
The 2016 RTÉ series has just been added to Netflix. It's a comic drama looking at the unraveling lives of two Cork women in their late 20s living in Dublin. One's working in an office where she shows up "sweating vodka" day in and day out, while the other's trying to get her college art portfolio done before the deadline, all while going to Copper's every night of the week. They make terrible decisions and can't stay out of trouble for a minute, and eventually their responsibilities catch up with them and it really takes its toll on their friendship.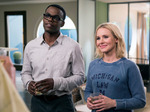 Netflix
You scored out of !
The Good Place
Every week, Netflix are adding new episodes of The Good Place, so you'll have something to look forward to. If you haven't watched it yet, you could probably binge your way through the older episodes before the current season comes to an end. A woman named Eleanor finds out that she has died and is one of the very lucky few selected to go to The Good Place, which is basically heaven. Only the best of the best get to go here - e.g. people who have dedicated their entire lives to charity work, people who have sacrificed themselves for others. It's not long before Eleanor realises that she's not supposed to be in The Good Place at all. However, with the help of the soulmate that has been assigned to her, she tries to use this experience to actually become a better person. One who deserves to be in The Good Place. Then things begin to get extremely complicated.
Fox
You scored out of !
Brooklyn Nine-Nine
The latest season of Brooklyn Nine-Nine has been added to Netflix, so there's no better time to start watching it (if you haven't already) than now. An extremely carefree policeman named Jake Peralta who holds the best arrest record struggles when a new and very strict commanding officer comes to Brooklyn's 99th precinct. The two men clash, which provides a great opportunity for Peralta's competitive co-worker to close in on his arrest record.
Netflix
You scored out of !
Bob Ross: Beauty is Everywhere
This might seem like a joke, but this is a very serious recommendation. Have you ever watched Bob Ross before? No? Then you really can't judge his show. Try it out. After the very first episode, you'll be hooked. Bob is a gentle and very sweet man who will teach you more about painting that Leaving Cert art ever could have. All while sharing some cute anecdotes about his family and the baby squirrels that he's raising and feeding from bottles. Every episode will blow your mind. He starts off with a blank canvas and it looks like the painting is going to be shit, but then... Before you know it, you're crying because it's the most beautiful seascape you've ever seen. Just try one episode. It's the most relaxing show ever, and you'll be hooked for the entire weekend.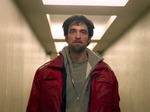 Netflix
You scored out of !
Good Time
This 2017 movie tells the story of two brothers - Connie (played by Robert Pattinson), and his younger brother Nick who has an intellectual disability. The men rob a bank together and almost get away with it, until police approach them and Nick becomes frightened and makes a run for it, which results in his arrest. Nick is taken to Riker's Island, which is no place for someone with a disability and Connie becomes extremely desperate to raise the $15,000 bail to free his brother. In one extremely fast-paced night, Connie does everything he can to raise the money, descending into violence and mayhem to save his brother and himself.
Channel 4
You scored out of !
Top Boy
A Channel 4 drama set in the housing estates and flat blocks of East London. Tension is rising between drug gangs, who operate openly on the streets. We get to see this in the interlocking stories of several individuals. There's drug dealer Dushane, who is determined to be the area's Top Boy, as well as a vulnerable and good-natured teen named Ra'Nell who finds himself dragged into crime when his mother's hospitalised after a breakdown. With no parental guidance, Ra'Nell follows Dushane's lead and grows up a lot in the process. Drake is a big fan of this show and is actually responsible for the revival of it. After Drake begged Netflix, they agreed to produce a third series, which will be out in 2019.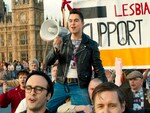 Netflix
You scored out of !
Pride
A true story based on the cooperation of London's LGBTQ people and striking coal miners in Wales. During the 1980s, when Margaret Thatcher had it out for just about every single regular person, a group of lesbians and gay men in London decide to raise money for Welsh miners who are struggling to survive during the coal strike of 1984. At first, there's huge apprehension on both sides. Some of the LGBTQ people have experienced homophobia and violence while growing up in mining communities, and many of the miners are disgusted by the thoughts of sitting in a room with gay people. As a result, they reject their charity. However, with some insistence and very hard work from a few people on both sides, the groups eventually manage to come together and take a stand against the government.
DailyEdge is on Instagram!