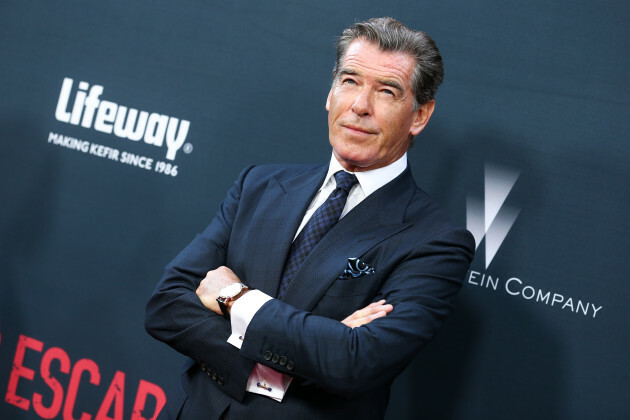 AP / Press Association Images AP / Press Association Images / Press Association Images
ACTOR PIERCE BROSNAN has found himself in the middle of a bizarre controversy in India over his endorsement deal with Pan Bahar, a mixture of herbs and spices that is used as a 'mouth freshener'.
You might remember that earlier this month, Brosnan appeared in this strange ad for the brand:
ET BrandEquity / YouTube
The ad was weird enough to Irish people, but in India, they were downright appalled – pan masala sometimes contains tobacco, and has been linked to poor health.
Pan Bahar maintain that their product does not contain tobacco or nicotine, but Brosnan, who lost his first wife Cassandra Harris and daughter Charlotte to cancer, is now attempting to distance himself from the ad campaign.
Twitter / @mighty_krishna Twitter / @mighty_krishna / @mighty_krishna
In a statement, the James Bond actor said he was "shocked and saddened" by the criticism, and thought he was contracted to promote a 'breath freshener/tooth whitener'.
According to Sky News, he has accused them of "unauthorised and deceptive use of his image" in breach of his contract:
I would never have entered into an agreement to promote a product in India that is dangerous to one's health.
YouTube YouTube
However, Pan Bahar has hit back, saying it is not in breach of contract as Brosnan knew exactly what he was endorsing. Whew, this is exhausting.
Meanwhile, Indian people think the whole scandal is absolutely gas, and are mocking Brosnan for failing to realise what pan masala is:
What a clash of cultures. Brosnan has demanded that his image be removed from all advertising – but will that be the end of that? We'll have to wait and see.
DailyEdge is on Snapchat! Tap the button below to add!