OVER 66 MILLION years after dinosaurs became extinct, scientists from the University of Edinburgh have discovered a new species – a long-snouted dinosaur they have nicknamed Pinocchio rex.
They believe the new dinosaur belonged to the same family as the Tyrannosaurus rex.
Paleontologists were unsure about the existence of the animal until its remains were unearthed near the city of Ganzhou in southern China.
According to the BBC, the "fearsome carnivore" lived in Asia during the Cretaceous period, from 145 million to 66 million years ago.
It would have lived alongside its cousins the tyrannosaurs, but would probably have hunted different prey.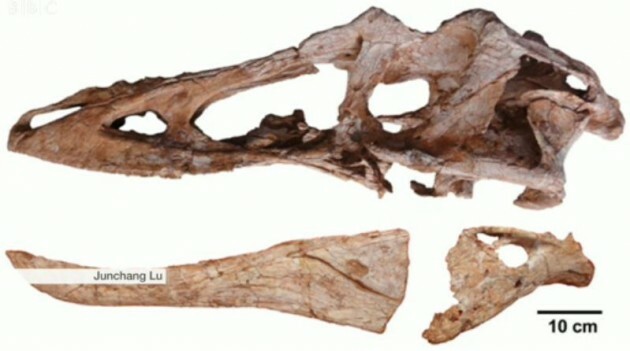 BBC screenshot BBC screenshot
Dr Steve Brusatte of the University of Edinburgh says the Pinnochio rex would have been as dangerous as the T-rex:
It has the familiar toothy grin of a T-rex, but its snout was much longer and it had a row of horns on its nose.
It might have looked a little comical, but it would have been as deadly as any other tyrannosaur, and maybe even a little faster and stealthier.