IF YOU'RE NOT content just being 'that' house that gives out full-sized bars, here's something that will truly make you stand out from the crowd.
Urine sample sours.
Yes, they are a thing. CandyWarehouse are now selling the upsetting-looking tubs of what we can only assume will result in a lot of neon-yellow puke puddles around your estate this October 31st.
According to the candy seller's website the little tubs are not just for kids, but are perfect for creating awkward situations and ensuring you remain single forever. They suggest you "toss back a few swigs on your next blind date, or in the middle of an important business meeting".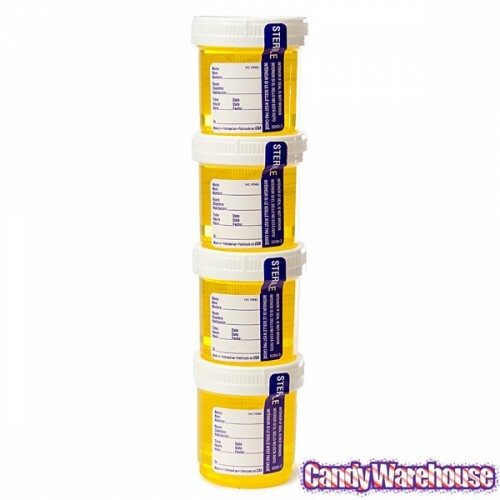 Candywarehouse Candywarehouse
The underlying question here is 'why?' But then again, most Halloween-related activities raise the same question, so we're just going to go with it.
See ya Smarties, we're piss people now.