FINDING IT DIFFICULT to tell that lad in your class that you fancy him?
Can't find the words to tell that cute cailín that you think she's 'an deas'?
Never fear, the Love Squad is here, doling out chocolate heart shaped love to your secondary school sweetheart.
The Leaving Certificate Applied class at Pobalscoil Neasáin, Baldoyle, Dublin are spreading the love in school on Valentine's Day by delivering little tokens from admirers direct to the classroom.
Under the guidance of their enterprise teacher, the group decided to set up the Love Squad as part of their LCA Enterprise Task.
So, how does it work?
Well, students who "wish to woo" pay The Love Squad €2 to deliver a special home-made cellophane-wrapped chocolate heart to the object of their affection in class. It's all done anonymously, with the utmost discretion assured.
It's not just the students who can send a secret Valentine either: Teachers have the opportunity to spread that romance all the way to the staff room, albeit for a slightly more pricey €3.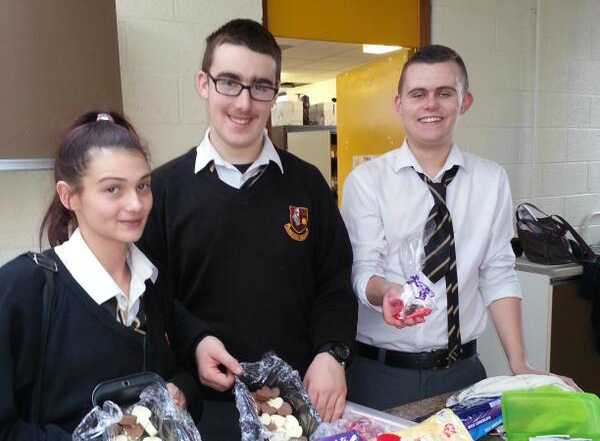 @PSNeasain @PSNeasain
It was a teacher who suggested the idea in the first place.
Ms Glennon – a former NUI Maynooth student – carried the tradition over from her days with the University's debating society, who delivered secret treats to raise money for charity during the annual Raise and Give week.
The kids are gearing up for a big day tomorrow and plan to donate a portion of their own profits to Today FM's Shave or Dye campaign, which one of the school's teachers is participating in.
We've only got one thing to say about all this:
Giphy Giphy